Montgomery County Parent/Junior
Registration
November 1, 2020
- Montgomery County Parent/Junior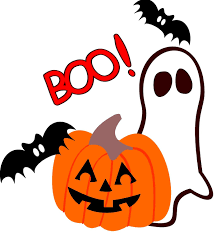 Tournament Courses:
Gleannloch Pines Golf Club (Spring, TX)
Registration Deadline:
Saturday, October 31 at 3PM
Eligibility:

Boys 4-19
Girls 4-19
Members
Non-Members
$100.00
$100.00
*Early Bird Discounts subject to change at anytime
Cost:
$100.00
(BeltwayJGT Members Only)
Notes:
2-Person scramble (Beltway JGT member and a partner). Player's partner can be a relative or family friend. Goody bag with snacks will be provided. Fee includes golf and cart.
Tee Time Information:
Noon shotgun start. All divisions will play 18 holes. 72 team max.
Divisions
$100.00
Round #1 11/1/2020
Professional - Par 71 - 7052 Yards
| Hole | 1 | 2 | 3 | 4 | 5 | 6 | 7 | 8 | 9 | 10 | 11 | 12 | 13 | 14 | 15 | 16 | 17 | 18 |
| --- | --- | --- | --- | --- | --- | --- | --- | --- | --- | --- | --- | --- | --- | --- | --- | --- | --- | --- |
| Handicap | 2 | 5 | 3 | 8 | 1 | 4 | 9 | 6 | 7 | 9 | 1 | 5 | 8 | 7 | 3 | 6 | 2 | 4 |
| Par | 3 | 4 | 4 | 4 | 4 | 3 | 5 | 3 | 5 | 5 | 4 | 3 | 5 | 3 | 4 | 4 | 4 | 4 |
| Yardage | 176 | 394 | 435 | 388 | 448 | 189 | 532 | 195 | 598 | 580 | 444 | 188 | 547 | 172 | 467 | 404 | 468 | 427 |
| | | | | | | | | | |
| --- | --- | --- | --- | --- | --- | --- | --- | --- | --- |
| Hole | 1 | 2 | 3 | 4 | 5 | 6 | 7 | 8 | 9 |
| Hcp | 2 | 5 | 3 | 8 | 1 | 4 | 9 | 6 | 7 |
| Par | 3 | 4 | 4 | 4 | 4 | 3 | 5 | 3 | 5 |
| Yds | 176 | 394 | 435 | 388 | 448 | 189 | 532 | 195 | 598 |
| | | | | | | | | | |
| --- | --- | --- | --- | --- | --- | --- | --- | --- | --- |
| Hole | 10 | 11 | 12 | 13 | 14 | 15 | 16 | 17 | 18 |
| Hcp | 9 | 1 | 5 | 8 | 7 | 3 | 6 | 2 | 4 |
| Par | 5 | 4 | 3 | 5 | 3 | 4 | 4 | 4 | 4 |
| Yds | 580 | 444 | 188 | 547 | 172 | 467 | 404 | 468 | 427 |
$100.00
Round #1 11/1/2020
Master - Par 71 - 6475 Yards
| Hole | 1 | 2 | 3 | 4 | 5 | 6 | 7 | 8 | 9 | 10 | 11 | 12 | 13 | 14 | 15 | 16 | 17 | 18 |
| --- | --- | --- | --- | --- | --- | --- | --- | --- | --- | --- | --- | --- | --- | --- | --- | --- | --- | --- |
| Handicap | 2 | 5 | 3 | 8 | 1 | 4 | 9 | 6 | 7 | 9 | 1 | 5 | 8 | 7 | 3 | 6 | 2 | 4 |
| Par | 3 | 4 | 4 | 4 | 4 | 3 | 5 | 3 | 5 | 5 | 4 | 3 | 5 | 3 | 4 | 4 | 4 | 4 |
| Yardage | 155 | 362 | 407 | 342 | 427 | 162 | 500 | 154 | 582 | 535 | 410 | 149 | 486 | 144 | 440 | 370 | 430 | 420 |
| | | | | | | | | | |
| --- | --- | --- | --- | --- | --- | --- | --- | --- | --- |
| Hole | 1 | 2 | 3 | 4 | 5 | 6 | 7 | 8 | 9 |
| Hcp | 2 | 5 | 3 | 8 | 1 | 4 | 9 | 6 | 7 |
| Par | 3 | 4 | 4 | 4 | 4 | 3 | 5 | 3 | 5 |
| Yds | 155 | 362 | 407 | 342 | 427 | 162 | 500 | 154 | 582 |
| | | | | | | | | | |
| --- | --- | --- | --- | --- | --- | --- | --- | --- | --- |
| Hole | 10 | 11 | 12 | 13 | 14 | 15 | 16 | 17 | 18 |
| Hcp | 9 | 1 | 5 | 8 | 7 | 3 | 6 | 2 | 4 |
| Par | 5 | 4 | 3 | 5 | 3 | 4 | 4 | 4 | 4 |
| Yds | 535 | 410 | 149 | 486 | 144 | 440 | 370 | 430 | 420 |
$100.00
Round #1 11/1/2020
Member - Par 71 - 5829 Yards
| Hole | 1 | 2 | 3 | 4 | 5 | 6 | 7 | 8 | 9 | 10 | 11 | 12 | 13 | 14 | 15 | 16 | 17 | 18 |
| --- | --- | --- | --- | --- | --- | --- | --- | --- | --- | --- | --- | --- | --- | --- | --- | --- | --- | --- |
| Handicap | 2 | 5 | 3 | 8 | 1 | 4 | 9 | 6 | 7 | 9 | 1 | 5 | 8 | 7 | 3 | 6 | 2 | 4 |
| Par | 3 | 4 | 4 | 4 | 4 | 3 | 5 | 3 | 5 | 5 | 4 | 3 | 5 | 3 | 4 | 4 | 4 | 4 |
| Yardage | 122 | 318 | 359 | 314 | 397 | 144 | 467 | 124 | 506 | 518 | 380 | 116 | 441 | 116 | 398 | 343 | 408 | 358 |
| | | | | | | | | | |
| --- | --- | --- | --- | --- | --- | --- | --- | --- | --- |
| Hole | 1 | 2 | 3 | 4 | 5 | 6 | 7 | 8 | 9 |
| Hcp | 2 | 5 | 3 | 8 | 1 | 4 | 9 | 6 | 7 |
| Par | 3 | 4 | 4 | 4 | 4 | 3 | 5 | 3 | 5 |
| Yds | 122 | 318 | 359 | 314 | 397 | 144 | 467 | 124 | 506 |
| | | | | | | | | | |
| --- | --- | --- | --- | --- | --- | --- | --- | --- | --- |
| Hole | 10 | 11 | 12 | 13 | 14 | 15 | 16 | 17 | 18 |
| Hcp | 9 | 1 | 5 | 8 | 7 | 3 | 6 | 2 | 4 |
| Par | 5 | 4 | 3 | 5 | 3 | 4 | 4 | 4 | 4 |
| Yds | 518 | 380 | 116 | 441 | 116 | 398 | 343 | 408 | 358 |
$100.00
Round #1 11/1/2020
Red - Par 71 - 5103 Yards
| Hole | 1 | 2 | 3 | 4 | 5 | 6 | 7 | 8 | 9 | 10 | 11 | 12 | 13 | 14 | 15 | 16 | 17 | 18 |
| --- | --- | --- | --- | --- | --- | --- | --- | --- | --- | --- | --- | --- | --- | --- | --- | --- | --- | --- |
| Handicap | 2 | 5 | 3 | 8 | 1 | 4 | 9 | 6 | 7 | 9 | 1 | 5 | 8 | 7 | 3 | 6 | 2 | 4 |
| Par | 3 | 4 | 4 | 4 | 4 | 3 | 5 | 3 | 5 | 5 | 4 | 3 | 5 | 3 | 4 | 4 | 4 | 4 |
| Yardage | 97 | 281 | 319 | 280 | 298 | 123 | 415 | 104 | 470 | 474 | 326 | 85 | 402 | 92 | 367 | 299 | 356 | 315 |
| | | | | | | | | | |
| --- | --- | --- | --- | --- | --- | --- | --- | --- | --- |
| Hole | 1 | 2 | 3 | 4 | 5 | 6 | 7 | 8 | 9 |
| Hcp | 2 | 5 | 3 | 8 | 1 | 4 | 9 | 6 | 7 |
| Par | 3 | 4 | 4 | 4 | 4 | 3 | 5 | 3 | 5 |
| Yds | 97 | 281 | 319 | 280 | 298 | 123 | 415 | 104 | 470 |
| | | | | | | | | | |
| --- | --- | --- | --- | --- | --- | --- | --- | --- | --- |
| Hole | 10 | 11 | 12 | 13 | 14 | 15 | 16 | 17 | 18 |
| Hcp | 9 | 1 | 5 | 8 | 7 | 3 | 6 | 2 | 4 |
| Par | 5 | 4 | 3 | 5 | 3 | 4 | 4 | 4 | 4 |
| Yds | 474 | 326 | 85 | 402 | 92 | 367 | 299 | 356 | 315 |
$100.00
Round #1 11/1/2020
Professional - Par 71 - 7052 Yards
| Hole | 1 | 2 | 3 | 4 | 5 | 6 | 7 | 8 | 9 | 10 | 11 | 12 | 13 | 14 | 15 | 16 | 17 | 18 |
| --- | --- | --- | --- | --- | --- | --- | --- | --- | --- | --- | --- | --- | --- | --- | --- | --- | --- | --- |
| Handicap | 2 | 5 | 3 | 8 | 1 | 4 | 9 | 6 | 7 | 9 | 1 | 5 | 8 | 7 | 3 | 6 | 2 | 4 |
| Par | 3 | 4 | 4 | 4 | 4 | 3 | 5 | 3 | 5 | 5 | 4 | 3 | 5 | 3 | 4 | 4 | 4 | 4 |
| Yardage | 176 | 394 | 435 | 388 | 448 | 189 | 532 | 195 | 598 | 580 | 444 | 188 | 547 | 172 | 467 | 404 | 468 | 427 |
| | | | | | | | | | |
| --- | --- | --- | --- | --- | --- | --- | --- | --- | --- |
| Hole | 1 | 2 | 3 | 4 | 5 | 6 | 7 | 8 | 9 |
| Hcp | 2 | 5 | 3 | 8 | 1 | 4 | 9 | 6 | 7 |
| Par | 3 | 4 | 4 | 4 | 4 | 3 | 5 | 3 | 5 |
| Yds | 176 | 394 | 435 | 388 | 448 | 189 | 532 | 195 | 598 |
| | | | | | | | | | |
| --- | --- | --- | --- | --- | --- | --- | --- | --- | --- |
| Hole | 10 | 11 | 12 | 13 | 14 | 15 | 16 | 17 | 18 |
| Hcp | 9 | 1 | 5 | 8 | 7 | 3 | 6 | 2 | 4 |
| Par | 5 | 4 | 3 | 5 | 3 | 4 | 4 | 4 | 4 |
| Yds | 580 | 444 | 188 | 547 | 172 | 467 | 404 | 468 | 427 |
$100.00
Round #1 11/1/2020
Red - Par 71 - 5103 Yards
| Hole | 1 | 2 | 3 | 4 | 5 | 6 | 7 | 8 | 9 | 10 | 11 | 12 | 13 | 14 | 15 | 16 | 17 | 18 |
| --- | --- | --- | --- | --- | --- | --- | --- | --- | --- | --- | --- | --- | --- | --- | --- | --- | --- | --- |
| Handicap | 2 | 5 | 3 | 8 | 1 | 4 | 9 | 6 | 7 | 9 | 1 | 5 | 8 | 7 | 3 | 6 | 2 | 4 |
| Par | 3 | 4 | 4 | 4 | 4 | 3 | 5 | 3 | 5 | 5 | 4 | 3 | 5 | 3 | 4 | 4 | 4 | 4 |
| Yardage | 97 | 281 | 319 | 280 | 298 | 123 | 415 | 104 | 470 | 474 | 326 | 85 | 402 | 92 | 367 | 299 | 356 | 315 |
| | | | | | | | | | |
| --- | --- | --- | --- | --- | --- | --- | --- | --- | --- |
| Hole | 1 | 2 | 3 | 4 | 5 | 6 | 7 | 8 | 9 |
| Hcp | 2 | 5 | 3 | 8 | 1 | 4 | 9 | 6 | 7 |
| Par | 3 | 4 | 4 | 4 | 4 | 3 | 5 | 3 | 5 |
| Yds | 97 | 281 | 319 | 280 | 298 | 123 | 415 | 104 | 470 |
| | | | | | | | | | |
| --- | --- | --- | --- | --- | --- | --- | --- | --- | --- |
| Hole | 10 | 11 | 12 | 13 | 14 | 15 | 16 | 17 | 18 |
| Hcp | 9 | 1 | 5 | 8 | 7 | 3 | 6 | 2 | 4 |
| Par | 5 | 4 | 3 | 5 | 3 | 4 | 4 | 4 | 4 |
| Yds | 474 | 326 | 85 | 402 | 92 | 367 | 299 | 356 | 315 |
$100.00
Round #1 11/1/2020
Red - Par 71 - 5103 Yards
| Hole | 1 | 2 | 3 | 4 | 5 | 6 | 7 | 8 | 9 | 10 | 11 | 12 | 13 | 14 | 15 | 16 | 17 | 18 |
| --- | --- | --- | --- | --- | --- | --- | --- | --- | --- | --- | --- | --- | --- | --- | --- | --- | --- | --- |
| Handicap | 2 | 5 | 3 | 8 | 1 | 4 | 9 | 6 | 7 | 9 | 1 | 5 | 8 | 7 | 3 | 6 | 2 | 4 |
| Par | 3 | 4 | 4 | 4 | 4 | 3 | 5 | 3 | 5 | 5 | 4 | 3 | 5 | 3 | 4 | 4 | 4 | 4 |
| Yardage | 97 | 281 | 319 | 280 | 298 | 123 | 415 | 104 | 470 | 474 | 326 | 85 | 402 | 92 | 367 | 299 | 356 | 315 |
| | | | | | | | | | |
| --- | --- | --- | --- | --- | --- | --- | --- | --- | --- |
| Hole | 1 | 2 | 3 | 4 | 5 | 6 | 7 | 8 | 9 |
| Hcp | 2 | 5 | 3 | 8 | 1 | 4 | 9 | 6 | 7 |
| Par | 3 | 4 | 4 | 4 | 4 | 3 | 5 | 3 | 5 |
| Yds | 97 | 281 | 319 | 280 | 298 | 123 | 415 | 104 | 470 |
| | | | | | | | | | |
| --- | --- | --- | --- | --- | --- | --- | --- | --- | --- |
| Hole | 10 | 11 | 12 | 13 | 14 | 15 | 16 | 17 | 18 |
| Hcp | 9 | 1 | 5 | 8 | 7 | 3 | 6 | 2 | 4 |
| Par | 5 | 4 | 3 | 5 | 3 | 4 | 4 | 4 | 4 |
| Yds | 474 | 326 | 85 | 402 | 92 | 367 | 299 | 356 | 315 |
Participants
Bernd Agnevall
the woodlands, TX
Class of

2023
Reagan Barbe
Sugar Land, TX
Class of

2022
Seven Birks
Missouri City, TX
Class of

2022
Caleb Blackburn
Tomball, TX
Class of

2023
Parker Brannon
Missouri City, TX
Class of

2023
Blake Doss
Spring, TX
Class of

2022
Alan Good
Spring, TX
Class of

2022
Marvin Hileman
Missouri City, TX
Class of

2023
Joseph Hroch
Katy, TX
Class of

2022
Krishi Jalakam
Fulshear , TX
Class of

2023
Colin Jantz
Spring, TX
Class of

2023
Rahul Karthik
fulshear, TX
Class of

2022
Cordell Knox
Crockett, TX
Class of

2024
Baley Metclaf
Katy, TX
Class of

2023
Colin Oakley
The Woodlands, TX
Class of

2024
Cody Peters
The Woodlands, TX
Class of

2024
Jacob Presley
Tomball, TX
Class of

2025
Levi Robinson
Pasadena, TX
Class of

2022
Alexander Samuelsson
The Woodlands, TX
Class of

2025
Marshall Schier
The Woodlands, TX
Class of

2021
Cody Seibert
The Woodlands, TX
Class of

2021
Colt Tenpenny
Fulshear, TX
Class of

2022
Alexay Bullard
Katy, TX
Class of

2023
Lucas Burkhardt
Kingwood, TX
Class of

2023
Jackson Burttschell
San Felipe, TX
Class of

2024
Aidan Casey
The Woodlands, TX
Class of

2024
Cody Croswell
Tomball, TX
Class of

2026
Dhruv Dhingra
Houston, TX
Class of

2026
Vishal Dhingra
Houston, TX
Class of

2024
Grant Edelbrock
Sugar Land, TX
Class of

2026
Hayden Graham
The Woodlands, TX
Class of

2024
Dinshaw Irani
The Woodlands , TX
Class of

2025
Andrew Jammal
Sugarland, TX
Class of

2025
Aryan Magon
Houston, TX
Class of

2027
Jayce Martin
Spring, TX
Class of

2023
Matthew O'Grady
Spring, TX
Class of

2024
Clay Paez
The Woodlands , TX
Class of

2024
Jack Watson
Missouri city, TX
Class of

2024
Sawyer Watts
Houston, TX
Class of

2023
Jackson Wetzel
Missouri City , TX
Class of

2024
Kayden Zajicek
El Campo, TX
Class of

2024
Mackenzie Bailey
Atascocita, TX
Class of

2024
Deja Chestnut
Humble, TX
Class of

2021
Valeria Cruz
The Woodlands, TX
Class of

2021
Daniela Garcia Plascencia
The Woodlands, TX
Class of

2024
Alexa Gonzalez
Conroe, TX
Class of

2021
Kara Holm
Missouri City, TX
Class of

2024
Kaily Kuykendall
Pearland , TX
Class of

2021
Tania Palet
Spring, TX
Class of

2023
Holly Paterson
The woodlands, TX
Class of

2021
Kayleigh Yang
The Woodlands, TX
Class of

2023
Katelyn Allen
Montgomery, TX
Class of

2028
Sheridyn Banks
Sugar Land, TX
Class of

2027
Madison Custer
Spring, TX
Class of

2024
Audrey Kuntz
Sugar Land, TX
Class of

2026
Lauren Kuntz
Sugar Land, TX
Class of

2026
Bryleigh Medearis
Pearland, TX
Class of

2023
Stella Restum
Katy, TX
Class of

2024
Adalea Tresp
The Woodlands, TX
Class of

2026
Blake Cruickshank
Richmond, TX
Class of

2028
Mason Cruickshank
Richmond, TX
Class of

2026
Ben MacNeill
Katy, TX
Class of

2025
Aiden Nguyen
Sugar Land, TX
Class of

2026
Caden O'Neill
The Woodlands, TX
Class of

2025
Declan O'Neill
The Woodlands, TX
Class of

2027
Jordan Porter
Sugar Land, TX
Class of

2029
Scout Presley
The Woodlands, TX
Class of

2028
Jacob Zepeda
Deer Park, TX
Class of

2027
Blair Rylander
Magnolia, TX
Class of

2031
Elli Townsend
The Woodlands, TX
Class of

2027
Courses
Gleannloch Pines Golf Club
19393 Champion Forest
Spring, TX 77379
+1 (281) 225-1200
Gleannloch Pines Golf Club
19393 Champion Forest
Spring, TX 77379
+1 (281) 225-1200