Halloween Parent/Junior @ Raven Nest
Registration
October 31, 2020
- Halloween Parent/Junior @ Raven Nest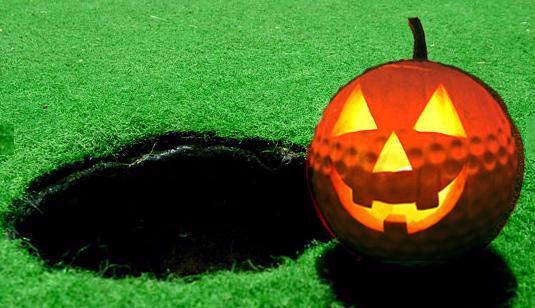 Tournament Courses:
Raven Nest Golf Club (Huntsville, TX)
Registration Deadline:
Friday, October 30 at 4PM
Eligibility:

Boys 4-19
Girls 4-19
Members
Non-Members
$90.00
$90.00
*Early Bird Discounts subject to change at anytime
Cost:
$90.00
(BeltwayJGT Members Only)
Notes:
2-Person scramble (Beltway JGT member and a partner). Player's partner can be a relative or family friend. Goody bag with snacks will be provided. Fee includes golf and cart.
Tee Time Information:
Noon shotgun start.
Divisions
Boys - Gold
$90.00
Round #1 10/31/2020
White - Par 72 - 6943 Yards
| Hole | 1 | 2 | 3 | 4 | 5 | 6 | 7 | 8 | 9 | 10 | 11 | 12 | 13 | 14 | 15 | 16 | 17 | 18 |
| --- | --- | --- | --- | --- | --- | --- | --- | --- | --- | --- | --- | --- | --- | --- | --- | --- | --- | --- |
| Handicap | 0 | 0 | 0 | 0 | 0 | 0 | 0 | 0 | 0 | 0 | 0 | 0 | 0 | 0 | 0 | 0 | 0 | 0 |
| Par | 5 | 4 | 4 | 3 | 5 | 3 | 4 | 3 | 5 | 4 | 3 | 4 | 4 | 5 | 4 | 4 | 3 | 5 |
| Yardage | 521 | 441 | 470 | 202 | 461 | 174 | 409 | 158 | 509 | 422 | 175 | 436 | 475 | 532 | 467 | 335 | 211 | 545 |
| | | | | | | | | | |
| --- | --- | --- | --- | --- | --- | --- | --- | --- | --- |
| Hole | 1 | 2 | 3 | 4 | 5 | 6 | 7 | 8 | 9 |
| Hcp | 0 | 0 | 0 | 0 | 0 | 0 | 0 | 0 | 0 |
| Par | 5 | 4 | 4 | 3 | 5 | 3 | 4 | 3 | 5 |
| Yds | 521 | 441 | 470 | 202 | 461 | 174 | 409 | 158 | 509 |
| | | | | | | | | | |
| --- | --- | --- | --- | --- | --- | --- | --- | --- | --- |
| Hole | 10 | 11 | 12 | 13 | 14 | 15 | 16 | 17 | 18 |
| Hcp | 0 | 0 | 0 | 0 | 0 | 0 | 0 | 0 | 0 |
| Par | 4 | 3 | 4 | 4 | 5 | 4 | 4 | 3 | 5 |
| Yds | 422 | 175 | 436 | 475 | 532 | 467 | 335 | 211 | 545 |
Boys - Silver
$90.00
Round #1 10/31/2020
White - Par 72 - 6943 Yards
| Hole | 1 | 2 | 3 | 4 | 5 | 6 | 7 | 8 | 9 | 10 | 11 | 12 | 13 | 14 | 15 | 16 | 17 | 18 |
| --- | --- | --- | --- | --- | --- | --- | --- | --- | --- | --- | --- | --- | --- | --- | --- | --- | --- | --- |
| Handicap | 0 | 0 | 0 | 0 | 0 | 0 | 0 | 0 | 0 | 0 | 0 | 0 | 0 | 0 | 0 | 0 | 0 | 0 |
| Par | 5 | 4 | 4 | 3 | 5 | 3 | 4 | 3 | 5 | 4 | 3 | 4 | 4 | 5 | 4 | 4 | 3 | 5 |
| Yardage | 521 | 441 | 470 | 202 | 461 | 174 | 409 | 158 | 509 | 422 | 175 | 436 | 475 | 532 | 467 | 335 | 211 | 545 |
| | | | | | | | | | |
| --- | --- | --- | --- | --- | --- | --- | --- | --- | --- |
| Hole | 1 | 2 | 3 | 4 | 5 | 6 | 7 | 8 | 9 |
| Hcp | 0 | 0 | 0 | 0 | 0 | 0 | 0 | 0 | 0 |
| Par | 5 | 4 | 4 | 3 | 5 | 3 | 4 | 3 | 5 |
| Yds | 521 | 441 | 470 | 202 | 461 | 174 | 409 | 158 | 509 |
| | | | | | | | | | |
| --- | --- | --- | --- | --- | --- | --- | --- | --- | --- |
| Hole | 10 | 11 | 12 | 13 | 14 | 15 | 16 | 17 | 18 |
| Hcp | 0 | 0 | 0 | 0 | 0 | 0 | 0 | 0 | 0 |
| Par | 4 | 3 | 4 | 4 | 5 | 4 | 4 | 3 | 5 |
| Yds | 422 | 175 | 436 | 475 | 532 | 467 | 335 | 211 | 545 |
Boys - Bronze
$90.00
Round #1 10/31/2020
Red - Par 72 - 5416 Yards
| Hole | 1 | 2 | 3 | 4 | 5 | 6 | 7 | 8 | 9 | 10 | 11 | 12 | 13 | 14 | 15 | 16 | 17 | 18 |
| --- | --- | --- | --- | --- | --- | --- | --- | --- | --- | --- | --- | --- | --- | --- | --- | --- | --- | --- |
| Handicap | 0 | 0 | 0 | 0 | 0 | 0 | 0 | 0 | 0 | 0 | 0 | 0 | 0 | 0 | 0 | 0 | 0 | 0 |
| Par | 5 | 4 | 4 | 3 | 5 | 3 | 4 | 3 | 5 | 4 | 3 | 4 | 4 | 5 | 4 | 4 | 3 | 5 |
| Yardage | 422 | 381 | 360 | 135 | 413 | 100 | 282 | 100 | 383 | 335 | 120 | 354 | 376 | 421 | 353 | 261 | 179 | 441 |
| | | | | | | | | | |
| --- | --- | --- | --- | --- | --- | --- | --- | --- | --- |
| Hole | 1 | 2 | 3 | 4 | 5 | 6 | 7 | 8 | 9 |
| Hcp | 0 | 0 | 0 | 0 | 0 | 0 | 0 | 0 | 0 |
| Par | 5 | 4 | 4 | 3 | 5 | 3 | 4 | 3 | 5 |
| Yds | 422 | 381 | 360 | 135 | 413 | 100 | 282 | 100 | 383 |
| | | | | | | | | | |
| --- | --- | --- | --- | --- | --- | --- | --- | --- | --- |
| Hole | 10 | 11 | 12 | 13 | 14 | 15 | 16 | 17 | 18 |
| Hcp | 0 | 0 | 0 | 0 | 0 | 0 | 0 | 0 | 0 |
| Par | 4 | 3 | 4 | 4 | 5 | 4 | 4 | 3 | 5 |
| Yds | 335 | 120 | 354 | 376 | 421 | 353 | 261 | 179 | 441 |
Girls - Diamond
$90.00
Round #1 10/31/2020
Red - Par 72 - 5416 Yards
| Hole | 1 | 2 | 3 | 4 | 5 | 6 | 7 | 8 | 9 | 10 | 11 | 12 | 13 | 14 | 15 | 16 | 17 | 18 |
| --- | --- | --- | --- | --- | --- | --- | --- | --- | --- | --- | --- | --- | --- | --- | --- | --- | --- | --- |
| Handicap | 0 | 0 | 0 | 0 | 0 | 0 | 0 | 0 | 0 | 0 | 0 | 0 | 0 | 0 | 0 | 0 | 0 | 0 |
| Par | 5 | 4 | 4 | 3 | 5 | 3 | 4 | 3 | 5 | 4 | 3 | 4 | 4 | 5 | 4 | 4 | 3 | 5 |
| Yardage | 422 | 381 | 360 | 135 | 413 | 100 | 282 | 100 | 383 | 335 | 120 | 354 | 376 | 421 | 353 | 261 | 179 | 441 |
| | | | | | | | | | |
| --- | --- | --- | --- | --- | --- | --- | --- | --- | --- |
| Hole | 1 | 2 | 3 | 4 | 5 | 6 | 7 | 8 | 9 |
| Hcp | 0 | 0 | 0 | 0 | 0 | 0 | 0 | 0 | 0 |
| Par | 5 | 4 | 4 | 3 | 5 | 3 | 4 | 3 | 5 |
| Yds | 422 | 381 | 360 | 135 | 413 | 100 | 282 | 100 | 383 |
| | | | | | | | | | |
| --- | --- | --- | --- | --- | --- | --- | --- | --- | --- |
| Hole | 10 | 11 | 12 | 13 | 14 | 15 | 16 | 17 | 18 |
| Hcp | 0 | 0 | 0 | 0 | 0 | 0 | 0 | 0 | 0 |
| Par | 4 | 3 | 4 | 4 | 5 | 4 | 4 | 3 | 5 |
| Yds | 335 | 120 | 354 | 376 | 421 | 353 | 261 | 179 | 441 |
Girls - Platinum
$90.00
Round #1 10/31/2020
Red - Par 72 - 5416 Yards
| Hole | 1 | 2 | 3 | 4 | 5 | 6 | 7 | 8 | 9 | 10 | 11 | 12 | 13 | 14 | 15 | 16 | 17 | 18 |
| --- | --- | --- | --- | --- | --- | --- | --- | --- | --- | --- | --- | --- | --- | --- | --- | --- | --- | --- |
| Handicap | 0 | 0 | 0 | 0 | 0 | 0 | 0 | 0 | 0 | 0 | 0 | 0 | 0 | 0 | 0 | 0 | 0 | 0 |
| Par | 5 | 4 | 4 | 3 | 5 | 3 | 4 | 3 | 5 | 4 | 3 | 4 | 4 | 5 | 4 | 4 | 3 | 5 |
| Yardage | 422 | 381 | 360 | 135 | 413 | 100 | 282 | 100 | 383 | 335 | 120 | 354 | 376 | 421 | 353 | 261 | 179 | 441 |
| | | | | | | | | | |
| --- | --- | --- | --- | --- | --- | --- | --- | --- | --- |
| Hole | 1 | 2 | 3 | 4 | 5 | 6 | 7 | 8 | 9 |
| Hcp | 0 | 0 | 0 | 0 | 0 | 0 | 0 | 0 | 0 |
| Par | 5 | 4 | 4 | 3 | 5 | 3 | 4 | 3 | 5 |
| Yds | 422 | 381 | 360 | 135 | 413 | 100 | 282 | 100 | 383 |
| | | | | | | | | | |
| --- | --- | --- | --- | --- | --- | --- | --- | --- | --- |
| Hole | 10 | 11 | 12 | 13 | 14 | 15 | 16 | 17 | 18 |
| Hcp | 0 | 0 | 0 | 0 | 0 | 0 | 0 | 0 | 0 |
| Par | 4 | 3 | 4 | 4 | 5 | 4 | 4 | 3 | 5 |
| Yds | 335 | 120 | 354 | 376 | 421 | 353 | 261 | 179 | 441 |
Girls - Pearl
$90.00
Round #1 10/31/2020
Red - Par 72 - 5416 Yards
| Hole | 1 | 2 | 3 | 4 | 5 | 6 | 7 | 8 | 9 | 10 | 11 | 12 | 13 | 14 | 15 | 16 | 17 | 18 |
| --- | --- | --- | --- | --- | --- | --- | --- | --- | --- | --- | --- | --- | --- | --- | --- | --- | --- | --- |
| Handicap | 0 | 0 | 0 | 0 | 0 | 0 | 0 | 0 | 0 | 0 | 0 | 0 | 0 | 0 | 0 | 0 | 0 | 0 |
| Par | 5 | 4 | 4 | 3 | 5 | 3 | 4 | 3 | 5 | 4 | 3 | 4 | 4 | 5 | 4 | 4 | 3 | 5 |
| Yardage | 422 | 381 | 360 | 135 | 413 | 100 | 282 | 100 | 383 | 335 | 120 | 354 | 376 | 421 | 353 | 261 | 179 | 441 |
| | | | | | | | | | |
| --- | --- | --- | --- | --- | --- | --- | --- | --- | --- |
| Hole | 1 | 2 | 3 | 4 | 5 | 6 | 7 | 8 | 9 |
| Hcp | 0 | 0 | 0 | 0 | 0 | 0 | 0 | 0 | 0 |
| Par | 5 | 4 | 4 | 3 | 5 | 3 | 4 | 3 | 5 |
| Yds | 422 | 381 | 360 | 135 | 413 | 100 | 282 | 100 | 383 |
| | | | | | | | | | |
| --- | --- | --- | --- | --- | --- | --- | --- | --- | --- |
| Hole | 10 | 11 | 12 | 13 | 14 | 15 | 16 | 17 | 18 |
| Hcp | 0 | 0 | 0 | 0 | 0 | 0 | 0 | 0 | 0 |
| Par | 4 | 3 | 4 | 4 | 5 | 4 | 4 | 3 | 5 |
| Yds | 335 | 120 | 354 | 376 | 421 | 353 | 261 | 179 | 441 |
Ruby/Iron
$90.00
Round #1 10/31/2020
Red - Par 72 - 5416 Yards
| Hole | 1 | 2 | 3 | 4 | 5 | 6 | 7 | 8 | 9 | 10 | 11 | 12 | 13 | 14 | 15 | 16 | 17 | 18 |
| --- | --- | --- | --- | --- | --- | --- | --- | --- | --- | --- | --- | --- | --- | --- | --- | --- | --- | --- |
| Handicap | 0 | 0 | 0 | 0 | 0 | 0 | 0 | 0 | 0 | 0 | 0 | 0 | 0 | 0 | 0 | 0 | 0 | 0 |
| Par | 5 | 4 | 4 | 3 | 5 | 3 | 4 | 3 | 5 | 4 | 3 | 4 | 4 | 5 | 4 | 4 | 3 | 5 |
| Yardage | 422 | 381 | 360 | 135 | 413 | 100 | 282 | 100 | 383 | 335 | 120 | 354 | 376 | 421 | 353 | 261 | 179 | 441 |
| | | | | | | | | | |
| --- | --- | --- | --- | --- | --- | --- | --- | --- | --- |
| Hole | 1 | 2 | 3 | 4 | 5 | 6 | 7 | 8 | 9 |
| Hcp | 0 | 0 | 0 | 0 | 0 | 0 | 0 | 0 | 0 |
| Par | 5 | 4 | 4 | 3 | 5 | 3 | 4 | 3 | 5 |
| Yds | 422 | 381 | 360 | 135 | 413 | 100 | 282 | 100 | 383 |
| | | | | | | | | | |
| --- | --- | --- | --- | --- | --- | --- | --- | --- | --- |
| Hole | 10 | 11 | 12 | 13 | 14 | 15 | 16 | 17 | 18 |
| Hcp | 0 | 0 | 0 | 0 | 0 | 0 | 0 | 0 | 0 |
| Par | 4 | 3 | 4 | 4 | 5 | 4 | 4 | 3 | 5 |
| Yds | 335 | 120 | 354 | 376 | 421 | 353 | 261 | 179 | 441 |
Participants
James Bond
Temple, TX
Class of

2024
Grady Burg
Montgomery, TX
Class of

2023
Reagan Jones
Waco, TX
Class of

2024
Cordell Knox
Crockett, TX
Class of

2024
Regan Todd
Garrison, TX
Class of

2022
Kaden Burt
Spring, TX
Class of

2024
KYLE HUTSON
SUGAR LAND, TX
Class of

2024
Carter Kenter
Huntsville, TX
Class of

2025
Harold McCormick
Katy, TX
Class of

2027
Iain Peacock
Houston, TX
Class of

2026
Samantha Doyle
Huntsville , TX
Class of

2022
Alyssa Gonzalez
Conroe, TX
Class of

2025
Katie Pine
Huntsville, TX
Class of

2022
Cameron Stewart
Kingwood, TX
Class of

2025
Adelaide " Addy" Jenkins
Huntsville, TX
Class of

2027
Adella Morton
Montgomery, TX
Class of

2025
Courses
Raven Nest Golf Club
457 IH 45 South
Huntsville, TX 77340
+1 (936) 438-8588