CenTex Parent/Junior Scramble
Registration
November 7, 2020
- CenTex Parent/Junior Scramble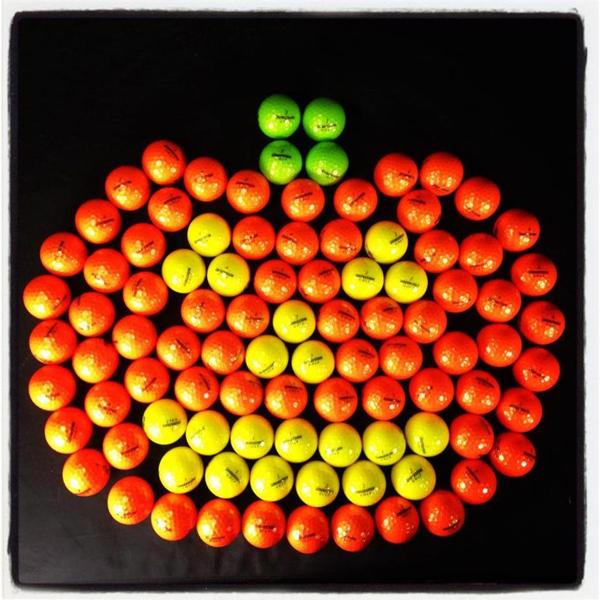 Tournament Courses:
Stonetree Golf Club (Killeen, TX)
Registration Deadline:
Friday, November 6 at 4PM
Eligibility:

Boys 4-19
Girls 4-19
Members
Non-Members
$90.00
$90.00
*Early Bird Discounts subject to change at anytime
Late Fee:
$0.00 Late Fee Applies after 11/6/2020
Notes:
Parent/Junior (2 person scramble). Any Adult can partner up with the junior for this event. 18-hole event for all divisions! There will be some challenges on some of the holes ;) Cart & snacks included in entry fee!
Tee Time Information:
Tee Times start at 12:00.
Divisions
$90.00
Round #1 11/7/2020
Stonetree Golf Club - Killeen
Blue - Par 72 - 6378 Yards
| Hole | 1 | 2 | 3 | 4 | 5 | 6 | 7 | 8 | 9 | 10 | 11 | 12 | 13 | 14 | 15 | 16 | 17 | 18 |
| --- | --- | --- | --- | --- | --- | --- | --- | --- | --- | --- | --- | --- | --- | --- | --- | --- | --- | --- |
| Handicap | 3 | 15 | 13 | 11 | 7 | 5 | 1 | 17 | 9 | 18 | 10 | 16 | 2 | 12 | 4 | 6 | 8 | 14 |
| Par | 4 | 4 | 5 | 3 | 4 | 4 | 4 | 4 | 5 | 4 | 4 | 3 | 4 | 4 | 4 | 3 | 5 | 4 |
| Yardage | 404 | 345 | 489 | 135 | 366 | 424 | 418 | 344 | 487 | 326 | 379 | 165 | 385 | 346 | 391 | 178 | 507 | 289 |
| | | | | | | | | | |
| --- | --- | --- | --- | --- | --- | --- | --- | --- | --- |
| Hole | 1 | 2 | 3 | 4 | 5 | 6 | 7 | 8 | 9 |
| Hcp | 3 | 15 | 13 | 11 | 7 | 5 | 1 | 17 | 9 |
| Par | 4 | 4 | 5 | 3 | 4 | 4 | 4 | 4 | 5 |
| Yds | 404 | 345 | 489 | 135 | 366 | 424 | 418 | 344 | 487 |
| | | | | | | | | | |
| --- | --- | --- | --- | --- | --- | --- | --- | --- | --- |
| Hole | 10 | 11 | 12 | 13 | 14 | 15 | 16 | 17 | 18 |
| Hcp | 18 | 10 | 16 | 2 | 12 | 4 | 6 | 8 | 14 |
| Par | 4 | 4 | 3 | 4 | 4 | 4 | 3 | 5 | 4 |
| Yds | 326 | 379 | 165 | 385 | 346 | 391 | 178 | 507 | 289 |
$90.00
Round #1 11/7/2020
Stonetree Golf Club - Killeen
White - Par 72 - 5922 Yards
| Hole | 1 | 2 | 3 | 4 | 5 | 6 | 7 | 8 | 9 | 10 | 11 | 12 | 13 | 14 | 15 | 16 | 17 | 18 |
| --- | --- | --- | --- | --- | --- | --- | --- | --- | --- | --- | --- | --- | --- | --- | --- | --- | --- | --- |
| Handicap | 3 | 15 | 13 | 11 | 7 | 5 | 1 | 17 | 9 | 18 | 10 | 16 | 2 | 12 | 4 | 6 | 8 | 14 |
| Par | 4 | 4 | 5 | 3 | 4 | 4 | 4 | 4 | 5 | 4 | 4 | 3 | 4 | 4 | 4 | 3 | 5 | 4 |
| Yardage | 390 | 333 | 474 | 103 | 338 | 369 | 360 | 330 | 467 | 308 | 370 | 157 | 358 | 300 | 365 | 140 | 484 | 276 |
| | | | | | | | | | |
| --- | --- | --- | --- | --- | --- | --- | --- | --- | --- |
| Hole | 1 | 2 | 3 | 4 | 5 | 6 | 7 | 8 | 9 |
| Hcp | 3 | 15 | 13 | 11 | 7 | 5 | 1 | 17 | 9 |
| Par | 4 | 4 | 5 | 3 | 4 | 4 | 4 | 4 | 5 |
| Yds | 390 | 333 | 474 | 103 | 338 | 369 | 360 | 330 | 467 |
| | | | | | | | | | |
| --- | --- | --- | --- | --- | --- | --- | --- | --- | --- |
| Hole | 10 | 11 | 12 | 13 | 14 | 15 | 16 | 17 | 18 |
| Hcp | 18 | 10 | 16 | 2 | 12 | 4 | 6 | 8 | 14 |
| Par | 4 | 4 | 3 | 4 | 4 | 4 | 3 | 5 | 4 |
| Yds | 308 | 370 | 157 | 358 | 300 | 365 | 140 | 484 | 276 |
$90.00
Round #1 11/7/2020
Stonetree Golf Club - Killeen
Red - Par 37 - 2747 Yards
| Hole | 1 | 2 | 3 | 4 | 5 | 6 | 7 | 8 | 9 |
| --- | --- | --- | --- | --- | --- | --- | --- | --- | --- |
| Handicap | 7 | 17 | 13 | 9 | 1 | 5 | 3 | 15 | 11 |
| Par | 4 | 4 | 5 | 3 | 4 | 4 | 4 | 4 | 5 |
| Yardage | 346 | 260 | 412 | 93 | 296 | 359 | 297 | 271 | 413 |
| | | | | | | | | | |
| --- | --- | --- | --- | --- | --- | --- | --- | --- | --- |
| Hole | 1 | 2 | 3 | 4 | 5 | 6 | 7 | 8 | 9 |
| Hcp | 7 | 17 | 13 | 9 | 1 | 5 | 3 | 15 | 11 |
| Par | 4 | 4 | 5 | 3 | 4 | 4 | 4 | 4 | 5 |
| Yds | 346 | 260 | 412 | 93 | 296 | 359 | 297 | 271 | 413 |
$90.00
Round #1 11/7/2020
Stonetree Golf Club - Killeen
Red - Par 72 - 5066 Yards
| Hole | 1 | 2 | 3 | 4 | 5 | 6 | 7 | 8 | 9 | 10 | 11 | 12 | 13 | 14 | 15 | 16 | 17 | 18 |
| --- | --- | --- | --- | --- | --- | --- | --- | --- | --- | --- | --- | --- | --- | --- | --- | --- | --- | --- |
| Handicap | 7 | 17 | 13 | 9 | 1 | 5 | 3 | 15 | 11 | 14 | 6 | 12 | 4 | 16 | 2 | 18 | 10 | 8 |
| Par | 4 | 4 | 5 | 3 | 4 | 4 | 4 | 4 | 5 | 4 | 4 | 3 | 4 | 4 | 4 | 3 | 5 | 4 |
| Yardage | 346 | 260 | 412 | 93 | 296 | 359 | 297 | 271 | 413 | 277 | 289 | 138 | 295 | 280 | 295 | 95 | 414 | 236 |
| | | | | | | | | | |
| --- | --- | --- | --- | --- | --- | --- | --- | --- | --- |
| Hole | 1 | 2 | 3 | 4 | 5 | 6 | 7 | 8 | 9 |
| Hcp | 7 | 17 | 13 | 9 | 1 | 5 | 3 | 15 | 11 |
| Par | 4 | 4 | 5 | 3 | 4 | 4 | 4 | 4 | 5 |
| Yds | 346 | 260 | 412 | 93 | 296 | 359 | 297 | 271 | 413 |
| | | | | | | | | | |
| --- | --- | --- | --- | --- | --- | --- | --- | --- | --- |
| Hole | 10 | 11 | 12 | 13 | 14 | 15 | 16 | 17 | 18 |
| Hcp | 14 | 6 | 12 | 4 | 16 | 2 | 18 | 10 | 8 |
| Par | 4 | 4 | 3 | 4 | 4 | 4 | 3 | 5 | 4 |
| Yds | 277 | 289 | 138 | 295 | 280 | 295 | 95 | 414 | 236 |
$90.00
Round #1 11/7/2020
Stonetree Golf Club - Killeen
Red - Par 72 - 5066 Yards
| Hole | 1 | 2 | 3 | 4 | 5 | 6 | 7 | 8 | 9 | 10 | 11 | 12 | 13 | 14 | 15 | 16 | 17 | 18 |
| --- | --- | --- | --- | --- | --- | --- | --- | --- | --- | --- | --- | --- | --- | --- | --- | --- | --- | --- |
| Handicap | 7 | 17 | 13 | 9 | 1 | 5 | 3 | 15 | 11 | 14 | 6 | 12 | 4 | 16 | 2 | 18 | 10 | 8 |
| Par | 4 | 4 | 5 | 3 | 4 | 4 | 4 | 4 | 5 | 4 | 4 | 3 | 4 | 4 | 4 | 3 | 5 | 4 |
| Yardage | 346 | 260 | 412 | 93 | 296 | 359 | 297 | 271 | 413 | 277 | 289 | 138 | 295 | 280 | 295 | 95 | 414 | 236 |
| | | | | | | | | | |
| --- | --- | --- | --- | --- | --- | --- | --- | --- | --- |
| Hole | 1 | 2 | 3 | 4 | 5 | 6 | 7 | 8 | 9 |
| Hcp | 7 | 17 | 13 | 9 | 1 | 5 | 3 | 15 | 11 |
| Par | 4 | 4 | 5 | 3 | 4 | 4 | 4 | 4 | 5 |
| Yds | 346 | 260 | 412 | 93 | 296 | 359 | 297 | 271 | 413 |
| | | | | | | | | | |
| --- | --- | --- | --- | --- | --- | --- | --- | --- | --- |
| Hole | 10 | 11 | 12 | 13 | 14 | 15 | 16 | 17 | 18 |
| Hcp | 14 | 6 | 12 | 4 | 16 | 2 | 18 | 10 | 8 |
| Par | 4 | 4 | 3 | 4 | 4 | 4 | 3 | 5 | 4 |
| Yds | 277 | 289 | 138 | 295 | 280 | 295 | 95 | 414 | 236 |
$90.00
Round #1 11/7/2020
Stonetree Golf Club - Killeen
Red - Par 37 - 2747 Yards
| Hole | 1 | 2 | 3 | 4 | 5 | 6 | 7 | 8 | 9 |
| --- | --- | --- | --- | --- | --- | --- | --- | --- | --- |
| Handicap | 7 | 17 | 13 | 9 | 1 | 5 | 3 | 15 | 11 |
| Par | 4 | 4 | 5 | 3 | 4 | 4 | 4 | 4 | 5 |
| Yardage | 346 | 260 | 412 | 93 | 296 | 359 | 297 | 271 | 413 |
| | | | | | | | | | |
| --- | --- | --- | --- | --- | --- | --- | --- | --- | --- |
| Hole | 1 | 2 | 3 | 4 | 5 | 6 | 7 | 8 | 9 |
| Hcp | 7 | 17 | 13 | 9 | 1 | 5 | 3 | 15 | 11 |
| Par | 4 | 4 | 5 | 3 | 4 | 4 | 4 | 4 | 5 |
| Yds | 346 | 260 | 412 | 93 | 296 | 359 | 297 | 271 | 413 |
$90.00
Round #1 11/7/2020
Stonetree Golf Club - Killeen
Red - Par 72 - 5066 Yards
| Hole | 1 | 2 | 3 | 4 | 5 | 6 | 7 | 8 | 9 | 10 | 11 | 12 | 13 | 14 | 15 | 16 | 17 | 18 |
| --- | --- | --- | --- | --- | --- | --- | --- | --- | --- | --- | --- | --- | --- | --- | --- | --- | --- | --- |
| Handicap | 7 | 17 | 13 | 9 | 1 | 5 | 3 | 15 | 11 | 14 | 6 | 12 | 4 | 16 | 2 | 18 | 10 | 8 |
| Par | 4 | 4 | 5 | 3 | 4 | 4 | 4 | 4 | 5 | 4 | 4 | 3 | 4 | 4 | 4 | 3 | 5 | 4 |
| Yardage | 346 | 260 | 412 | 93 | 296 | 359 | 297 | 271 | 413 | 277 | 289 | 138 | 295 | 280 | 295 | 95 | 414 | 236 |
| | | | | | | | | | |
| --- | --- | --- | --- | --- | --- | --- | --- | --- | --- |
| Hole | 1 | 2 | 3 | 4 | 5 | 6 | 7 | 8 | 9 |
| Hcp | 7 | 17 | 13 | 9 | 1 | 5 | 3 | 15 | 11 |
| Par | 4 | 4 | 5 | 3 | 4 | 4 | 4 | 4 | 5 |
| Yds | 346 | 260 | 412 | 93 | 296 | 359 | 297 | 271 | 413 |
| | | | | | | | | | |
| --- | --- | --- | --- | --- | --- | --- | --- | --- | --- |
| Hole | 10 | 11 | 12 | 13 | 14 | 15 | 16 | 17 | 18 |
| Hcp | 14 | 6 | 12 | 4 | 16 | 2 | 18 | 10 | 8 |
| Par | 4 | 4 | 3 | 4 | 4 | 4 | 3 | 5 | 4 |
| Yds | 277 | 289 | 138 | 295 | 280 | 295 | 95 | 414 | 236 |
Participants
James Bond
Temple, TX
Class of

2024
James Brooks
Temple, TX
Class of

2021
Jackson Delio
Salado, TX
Class of

2024
Jude Graham
Waco, TX
Class of

2024
Reagan Jones
Waco, TX
Class of

2024
Ryan Jones
Waco, TX
Class of

2022
William Kronenberger
McGregor, TX
Class of

2023
Miguel Matos
Killeen, TX
Class of

2025
Christopher McMillon
Temple, TX
Class of

2022
Daniel Perkins
Belton, TX
Class of

2025
Coleton Sizemore
Copperas Cove, TX
Class of

2022
Ryan Tucker
Franklin, TX
Class of

2024
Conner Kronenberger
McGregor, TX
Class of

2027
Jackson Null
Belton, TX
Class of

2026
Miles Parker
Belton, TX
Class of

2026
Jackson Baumann
Georgetown, TX
Class of

2030
Colt Brittain
Gatesville, TX
Class of

2030
Hunter Cady
Harker Heights, TX
Class of

2026
Theo Goldenberg
McGregor , TX
Class of

2027
Preston Kirkpatrick
Belton, TX
Class of

2031
Rohan Raju
Temple , TX
Class of

2029
Dexter Tran
Belton , TX
Class of

2030
ZANE TRUSKY
HARKER HEIGHTS, TX
Class of

2027
Austin Watson
Temple, TX
Class of

2027
Colleen Dewbre
Temple , TX
Class of

2029
Maxwell Tran
Belton , TX
Class of

2032
Courses
Stonetree Golf Club - Killeen
1600 Stonetree Drive
Killeen, TX 76543
+1 (254) 501.6570