Beltway Junior Golf Tour Championship
All Beltway JGT Members are eligible to compete in the Tour Championship
All participants will receive a Tour Championship Tee Gift
Awards given for the top 5 places in all Divisions!
Winners of Gold, Silver, & Diamond divisions receive a full credit for a Texas Junior Golf Tour Membership Exemption
2nd & 3rd place winners in Gold, Silver, Diamond divisions receive a half credit for Texas Junior Golf Tour Exemption
Winners of the Platinum, Bronze, & Pearl divisions receive a full Beltway JGT membership credit for 2022.
Beltway All-Tour "Player of the Year" Awards will be given in all divisions (Final Points Standings)
PLEASE NOTE: The Player of the Year in each division is determined by our final points standings at the conclusion of the Beltway Junior Golf Tour Championship Aug 2nd-3rd. Any Beltway JGT events played after August 3rd will not be applied to the Player of the Year standings for the 2021 summer season.
**The Beltway Junior Golf Tour Championship is a Double Points Event**
Registration
August 2-3, 2021
- Beltway Junior Golf Tour Championship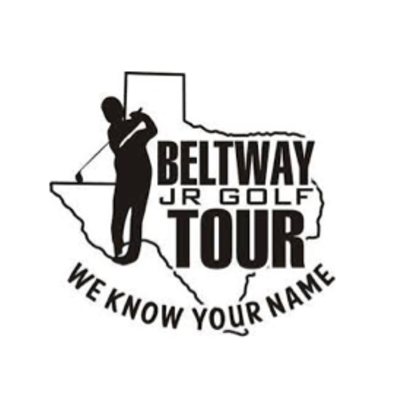 Tournament Courses:
Gleannloch Pines Golf Club (Spring, TX)
Registration Deadline:
Friday, July 30 at 10AM
Eligibility:

Boys 4-19
Girls 4-19
Members
Non-Members
$55.00 - $100.00
$55.00 - $100.00
Cost:
$55.00 - $100.00
(BeltwayJGT Members Only)
Notes:
Spectator carts are first come first served. Parents of players with later starting times may have to wait on carts for rent until they are returned from earlier use
Tee Time Information:
7:30 am tee times both days. Gold/Platinum will play Gleann/Loch. Silver/Diamond will play Pines/Gleann. Bronze, Pearl, Ruby, Iron will play Pines.
Divisions
Boys - Gold
All Rounds
Master - Par 71 - 6401 Yards
| Hole | 1 | 2 | 3 | 4 | 5 | 6 | 7 | 8 | 9 | 10 | 11 | 12 | 13 | 14 | 15 | 16 | 17 | 18 |
| --- | --- | --- | --- | --- | --- | --- | --- | --- | --- | --- | --- | --- | --- | --- | --- | --- | --- | --- |
| Handicap | 2 | 8 | 7 | 9 | 5 | 6 | 3 | 4 | 1 | 2 | 5 | 3 | 8 | 1 | 4 | 9 | 6 | 7 |
| Par | 4 | 5 | 4 | 4 | 5 | 3 | 4 | 3 | 4 | 3 | 4 | 4 | 4 | 4 | 3 | 5 | 3 | 5 |
| Yardage | 421 | 500 | 391 | 385 | 470 | 143 | 403 | 151 | 446 | 155 | 362 | 407 | 342 | 427 | 162 | 500 | 154 | 582 |
| | | | | | | | | | |
| --- | --- | --- | --- | --- | --- | --- | --- | --- | --- |
| Hole | 1 | 2 | 3 | 4 | 5 | 6 | 7 | 8 | 9 |
| Hcp | 2 | 8 | 7 | 9 | 5 | 6 | 3 | 4 | 1 |
| Par | 4 | 5 | 4 | 4 | 5 | 3 | 4 | 3 | 4 |
| Yds | 421 | 500 | 391 | 385 | 470 | 143 | 403 | 151 | 446 |
| | | | | | | | | | |
| --- | --- | --- | --- | --- | --- | --- | --- | --- | --- |
| Hole | 10 | 11 | 12 | 13 | 14 | 15 | 16 | 17 | 18 |
| Hcp | 2 | 5 | 3 | 8 | 1 | 4 | 9 | 6 | 7 |
| Par | 3 | 4 | 4 | 4 | 4 | 3 | 5 | 3 | 5 |
| Yds | 155 | 362 | 407 | 342 | 427 | 162 | 500 | 154 | 582 |
All Rounds
Master - Par 71 - 6401 Yards
| Hole | 1 | 2 | 3 | 4 | 5 | 6 | 7 | 8 | 9 | 10 | 11 | 12 | 13 | 14 | 15 | 16 | 17 | 18 |
| --- | --- | --- | --- | --- | --- | --- | --- | --- | --- | --- | --- | --- | --- | --- | --- | --- | --- | --- |
| Handicap | 2 | 8 | 7 | 9 | 5 | 6 | 3 | 4 | 1 | 2 | 5 | 3 | 8 | 1 | 4 | 9 | 6 | 7 |
| Par | 4 | 5 | 4 | 4 | 5 | 3 | 4 | 3 | 4 | 3 | 4 | 4 | 4 | 4 | 3 | 5 | 3 | 5 |
| Yardage | 421 | 500 | 391 | 385 | 470 | 143 | 403 | 151 | 446 | 155 | 362 | 407 | 342 | 427 | 162 | 500 | 154 | 582 |
| | | | | | | | | | |
| --- | --- | --- | --- | --- | --- | --- | --- | --- | --- |
| Hole | 1 | 2 | 3 | 4 | 5 | 6 | 7 | 8 | 9 |
| Hcp | 2 | 8 | 7 | 9 | 5 | 6 | 3 | 4 | 1 |
| Par | 4 | 5 | 4 | 4 | 5 | 3 | 4 | 3 | 4 |
| Yds | 421 | 500 | 391 | 385 | 470 | 143 | 403 | 151 | 446 |
| | | | | | | | | | |
| --- | --- | --- | --- | --- | --- | --- | --- | --- | --- |
| Hole | 10 | 11 | 12 | 13 | 14 | 15 | 16 | 17 | 18 |
| Hcp | 2 | 5 | 3 | 8 | 1 | 4 | 9 | 6 | 7 |
| Par | 3 | 4 | 4 | 4 | 4 | 3 | 5 | 3 | 5 |
| Yds | 155 | 362 | 407 | 342 | 427 | 162 | 500 | 154 | 582 |
Boys - Silver
All Rounds
Member - Par 71 - 5829 Yards
| Hole | 1 | 2 | 3 | 4 | 5 | 6 | 7 | 8 | 9 | 10 | 11 | 12 | 13 | 14 | 15 | 16 | 17 | 18 |
| --- | --- | --- | --- | --- | --- | --- | --- | --- | --- | --- | --- | --- | --- | --- | --- | --- | --- | --- |
| Handicap | 9 | 1 | 5 | 8 | 7 | 3 | 6 | 2 | 4 | 2 | 5 | 3 | 8 | 1 | 4 | 9 | 6 | 7 |
| Par | 5 | 4 | 3 | 5 | 3 | 4 | 4 | 4 | 4 | 3 | 4 | 4 | 4 | 4 | 3 | 5 | 3 | 5 |
| Yardage | 518 | 380 | 116 | 441 | 116 | 398 | 343 | 408 | 358 | 122 | 318 | 359 | 314 | 397 | 144 | 467 | 124 | 506 |
| | | | | | | | | | |
| --- | --- | --- | --- | --- | --- | --- | --- | --- | --- |
| Hole | 1 | 2 | 3 | 4 | 5 | 6 | 7 | 8 | 9 |
| Hcp | 9 | 1 | 5 | 8 | 7 | 3 | 6 | 2 | 4 |
| Par | 5 | 4 | 3 | 5 | 3 | 4 | 4 | 4 | 4 |
| Yds | 518 | 380 | 116 | 441 | 116 | 398 | 343 | 408 | 358 |
| | | | | | | | | | |
| --- | --- | --- | --- | --- | --- | --- | --- | --- | --- |
| Hole | 10 | 11 | 12 | 13 | 14 | 15 | 16 | 17 | 18 |
| Hcp | 2 | 5 | 3 | 8 | 1 | 4 | 9 | 6 | 7 |
| Par | 3 | 4 | 4 | 4 | 4 | 3 | 5 | 3 | 5 |
| Yds | 122 | 318 | 359 | 314 | 397 | 144 | 467 | 124 | 506 |
All Rounds
Member - Par 71 - 5829 Yards
| Hole | 1 | 2 | 3 | 4 | 5 | 6 | 7 | 8 | 9 | 10 | 11 | 12 | 13 | 14 | 15 | 16 | 17 | 18 |
| --- | --- | --- | --- | --- | --- | --- | --- | --- | --- | --- | --- | --- | --- | --- | --- | --- | --- | --- |
| Handicap | 9 | 1 | 5 | 8 | 7 | 3 | 6 | 2 | 4 | 2 | 5 | 3 | 8 | 1 | 4 | 9 | 6 | 7 |
| Par | 5 | 4 | 3 | 5 | 3 | 4 | 4 | 4 | 4 | 3 | 4 | 4 | 4 | 4 | 3 | 5 | 3 | 5 |
| Yardage | 518 | 380 | 116 | 441 | 116 | 398 | 343 | 408 | 358 | 122 | 318 | 359 | 314 | 397 | 144 | 467 | 124 | 506 |
| | | | | | | | | | |
| --- | --- | --- | --- | --- | --- | --- | --- | --- | --- |
| Hole | 1 | 2 | 3 | 4 | 5 | 6 | 7 | 8 | 9 |
| Hcp | 9 | 1 | 5 | 8 | 7 | 3 | 6 | 2 | 4 |
| Par | 5 | 4 | 3 | 5 | 3 | 4 | 4 | 4 | 4 |
| Yds | 518 | 380 | 116 | 441 | 116 | 398 | 343 | 408 | 358 |
| | | | | | | | | | |
| --- | --- | --- | --- | --- | --- | --- | --- | --- | --- |
| Hole | 10 | 11 | 12 | 13 | 14 | 15 | 16 | 17 | 18 |
| Hcp | 2 | 5 | 3 | 8 | 1 | 4 | 9 | 6 | 7 |
| Par | 3 | 4 | 4 | 4 | 4 | 3 | 5 | 3 | 5 |
| Yds | 122 | 318 | 359 | 314 | 397 | 144 | 467 | 124 | 506 |
Girls - Diamond
All Rounds
Red - Par 71 - 5103 Yards
| Hole | 1 | 2 | 3 | 4 | 5 | 6 | 7 | 8 | 9 | 10 | 11 | 12 | 13 | 14 | 15 | 16 | 17 | 18 |
| --- | --- | --- | --- | --- | --- | --- | --- | --- | --- | --- | --- | --- | --- | --- | --- | --- | --- | --- |
| Handicap | 9 | 1 | 5 | 8 | 7 | 3 | 6 | 2 | 4 | 2 | 5 | 3 | 8 | 1 | 4 | 9 | 6 | 7 |
| Par | 5 | 4 | 3 | 5 | 3 | 4 | 4 | 4 | 4 | 3 | 4 | 4 | 4 | 4 | 3 | 5 | 3 | 5 |
| Yardage | 474 | 326 | 85 | 402 | 92 | 367 | 299 | 356 | 315 | 97 | 281 | 319 | 280 | 298 | 123 | 415 | 104 | 470 |
| | | | | | | | | | |
| --- | --- | --- | --- | --- | --- | --- | --- | --- | --- |
| Hole | 1 | 2 | 3 | 4 | 5 | 6 | 7 | 8 | 9 |
| Hcp | 9 | 1 | 5 | 8 | 7 | 3 | 6 | 2 | 4 |
| Par | 5 | 4 | 3 | 5 | 3 | 4 | 4 | 4 | 4 |
| Yds | 474 | 326 | 85 | 402 | 92 | 367 | 299 | 356 | 315 |
| | | | | | | | | | |
| --- | --- | --- | --- | --- | --- | --- | --- | --- | --- |
| Hole | 10 | 11 | 12 | 13 | 14 | 15 | 16 | 17 | 18 |
| Hcp | 2 | 5 | 3 | 8 | 1 | 4 | 9 | 6 | 7 |
| Par | 3 | 4 | 4 | 4 | 4 | 3 | 5 | 3 | 5 |
| Yds | 97 | 281 | 319 | 280 | 298 | 123 | 415 | 104 | 470 |
All Rounds
Red - Par 71 - 5103 Yards
| Hole | 1 | 2 | 3 | 4 | 5 | 6 | 7 | 8 | 9 | 10 | 11 | 12 | 13 | 14 | 15 | 16 | 17 | 18 |
| --- | --- | --- | --- | --- | --- | --- | --- | --- | --- | --- | --- | --- | --- | --- | --- | --- | --- | --- |
| Handicap | 9 | 1 | 5 | 8 | 7 | 3 | 6 | 2 | 4 | 2 | 5 | 3 | 8 | 1 | 4 | 9 | 6 | 7 |
| Par | 5 | 4 | 3 | 5 | 3 | 4 | 4 | 4 | 4 | 3 | 4 | 4 | 4 | 4 | 3 | 5 | 3 | 5 |
| Yardage | 474 | 326 | 85 | 402 | 92 | 367 | 299 | 356 | 315 | 97 | 281 | 319 | 280 | 298 | 123 | 415 | 104 | 470 |
| | | | | | | | | | |
| --- | --- | --- | --- | --- | --- | --- | --- | --- | --- |
| Hole | 1 | 2 | 3 | 4 | 5 | 6 | 7 | 8 | 9 |
| Hcp | 9 | 1 | 5 | 8 | 7 | 3 | 6 | 2 | 4 |
| Par | 5 | 4 | 3 | 5 | 3 | 4 | 4 | 4 | 4 |
| Yds | 474 | 326 | 85 | 402 | 92 | 367 | 299 | 356 | 315 |
| | | | | | | | | | |
| --- | --- | --- | --- | --- | --- | --- | --- | --- | --- |
| Hole | 10 | 11 | 12 | 13 | 14 | 15 | 16 | 17 | 18 |
| Hcp | 2 | 5 | 3 | 8 | 1 | 4 | 9 | 6 | 7 |
| Par | 3 | 4 | 4 | 4 | 4 | 3 | 5 | 3 | 5 |
| Yds | 97 | 281 | 319 | 280 | 298 | 123 | 415 | 104 | 470 |
All Rounds
Red - Par 71 - 5003 Yards
| Hole | 1 | 2 | 3 | 4 | 5 | 6 | 7 | 8 | 9 | 10 | 11 | 12 | 13 | 14 | 15 | 16 | 17 | 18 |
| --- | --- | --- | --- | --- | --- | --- | --- | --- | --- | --- | --- | --- | --- | --- | --- | --- | --- | --- |
| Handicap | 2 | 8 | 7 | 9 | 5 | 6 | 3 | 4 | 1 | 2 | 5 | 3 | 8 | 1 | 4 | 9 | 6 | 7 |
| Par | 4 | 5 | 4 | 4 | 5 | 3 | 4 | 3 | 4 | 3 | 4 | 4 | 4 | 4 | 3 | 5 | 3 | 5 |
| Yardage | 301 | 424 | 318 | 326 | 408 | 89 | 323 | 114 | 313 | 97 | 281 | 319 | 280 | 298 | 123 | 415 | 104 | 470 |
| | | | | | | | | | |
| --- | --- | --- | --- | --- | --- | --- | --- | --- | --- |
| Hole | 1 | 2 | 3 | 4 | 5 | 6 | 7 | 8 | 9 |
| Hcp | 2 | 8 | 7 | 9 | 5 | 6 | 3 | 4 | 1 |
| Par | 4 | 5 | 4 | 4 | 5 | 3 | 4 | 3 | 4 |
| Yds | 301 | 424 | 318 | 326 | 408 | 89 | 323 | 114 | 313 |
| | | | | | | | | | |
| --- | --- | --- | --- | --- | --- | --- | --- | --- | --- |
| Hole | 10 | 11 | 12 | 13 | 14 | 15 | 16 | 17 | 18 |
| Hcp | 2 | 5 | 3 | 8 | 1 | 4 | 9 | 6 | 7 |
| Par | 3 | 4 | 4 | 4 | 4 | 3 | 5 | 3 | 5 |
| Yds | 97 | 281 | 319 | 280 | 298 | 123 | 415 | 104 | 470 |
All Rounds
Red - Par 71 - 5003 Yards
| Hole | 1 | 2 | 3 | 4 | 5 | 6 | 7 | 8 | 9 | 10 | 11 | 12 | 13 | 14 | 15 | 16 | 17 | 18 |
| --- | --- | --- | --- | --- | --- | --- | --- | --- | --- | --- | --- | --- | --- | --- | --- | --- | --- | --- |
| Handicap | 2 | 8 | 7 | 9 | 5 | 6 | 3 | 4 | 1 | 2 | 5 | 3 | 8 | 1 | 4 | 9 | 6 | 7 |
| Par | 4 | 5 | 4 | 4 | 5 | 3 | 4 | 3 | 4 | 3 | 4 | 4 | 4 | 4 | 3 | 5 | 3 | 5 |
| Yardage | 301 | 424 | 318 | 326 | 408 | 89 | 323 | 114 | 313 | 97 | 281 | 319 | 280 | 298 | 123 | 415 | 104 | 470 |
| | | | | | | | | | |
| --- | --- | --- | --- | --- | --- | --- | --- | --- | --- |
| Hole | 1 | 2 | 3 | 4 | 5 | 6 | 7 | 8 | 9 |
| Hcp | 2 | 8 | 7 | 9 | 5 | 6 | 3 | 4 | 1 |
| Par | 4 | 5 | 4 | 4 | 5 | 3 | 4 | 3 | 4 |
| Yds | 301 | 424 | 318 | 326 | 408 | 89 | 323 | 114 | 313 |
| | | | | | | | | | |
| --- | --- | --- | --- | --- | --- | --- | --- | --- | --- |
| Hole | 10 | 11 | 12 | 13 | 14 | 15 | 16 | 17 | 18 |
| Hcp | 2 | 5 | 3 | 8 | 1 | 4 | 9 | 6 | 7 |
| Par | 3 | 4 | 4 | 4 | 4 | 3 | 5 | 3 | 5 |
| Yds | 97 | 281 | 319 | 280 | 298 | 123 | 415 | 104 | 470 |
Boys - Bronze
$65.00
All Rounds
Gleannloch Pines Golf Club
Red - Par 36 - 2716 Yards
| Hole | 1 | 2 | 3 | 4 | 5 | 6 | 7 | 8 | 9 |
| --- | --- | --- | --- | --- | --- | --- | --- | --- | --- |
| Handicap | 9 | 1 | 5 | 8 | 7 | 3 | 6 | 2 | 4 |
| Par | 5 | 4 | 3 | 5 | 3 | 4 | 4 | 4 | 4 |
| Yardage | 474 | 326 | 85 | 402 | 92 | 367 | 299 | 356 | 315 |
| | | | | | | | | | |
| --- | --- | --- | --- | --- | --- | --- | --- | --- | --- |
| Hole | 1 | 2 | 3 | 4 | 5 | 6 | 7 | 8 | 9 |
| Hcp | 9 | 1 | 5 | 8 | 7 | 3 | 6 | 2 | 4 |
| Par | 5 | 4 | 3 | 5 | 3 | 4 | 4 | 4 | 4 |
| Yds | 474 | 326 | 85 | 402 | 92 | 367 | 299 | 356 | 315 |
All Rounds
Gleannloch Pines Golf Club
Red - Par 36 - 2716 Yards
| Hole | 1 | 2 | 3 | 4 | 5 | 6 | 7 | 8 | 9 |
| --- | --- | --- | --- | --- | --- | --- | --- | --- | --- |
| Handicap | 9 | 1 | 5 | 8 | 7 | 3 | 6 | 2 | 4 |
| Par | 5 | 4 | 3 | 5 | 3 | 4 | 4 | 4 | 4 |
| Yardage | 474 | 326 | 85 | 402 | 92 | 367 | 299 | 356 | 315 |
| | | | | | | | | | |
| --- | --- | --- | --- | --- | --- | --- | --- | --- | --- |
| Hole | 1 | 2 | 3 | 4 | 5 | 6 | 7 | 8 | 9 |
| Hcp | 9 | 1 | 5 | 8 | 7 | 3 | 6 | 2 | 4 |
| Par | 5 | 4 | 3 | 5 | 3 | 4 | 4 | 4 | 4 |
| Yds | 474 | 326 | 85 | 402 | 92 | 367 | 299 | 356 | 315 |
Girls - Pearl
$65.00
All Rounds
Gleannloch Pines Golf Club
Red - Par 36 - 2716 Yards
| Hole | 1 | 2 | 3 | 4 | 5 | 6 | 7 | 8 | 9 |
| --- | --- | --- | --- | --- | --- | --- | --- | --- | --- |
| Handicap | 9 | 1 | 5 | 8 | 7 | 3 | 6 | 2 | 4 |
| Par | 5 | 4 | 3 | 5 | 3 | 4 | 4 | 4 | 4 |
| Yardage | 474 | 326 | 85 | 402 | 92 | 367 | 299 | 356 | 315 |
| | | | | | | | | | |
| --- | --- | --- | --- | --- | --- | --- | --- | --- | --- |
| Hole | 1 | 2 | 3 | 4 | 5 | 6 | 7 | 8 | 9 |
| Hcp | 9 | 1 | 5 | 8 | 7 | 3 | 6 | 2 | 4 |
| Par | 5 | 4 | 3 | 5 | 3 | 4 | 4 | 4 | 4 |
| Yds | 474 | 326 | 85 | 402 | 92 | 367 | 299 | 356 | 315 |
All Rounds
Gleannloch Pines Golf Club
Red - Par 36 - 2716 Yards
| Hole | 1 | 2 | 3 | 4 | 5 | 6 | 7 | 8 | 9 |
| --- | --- | --- | --- | --- | --- | --- | --- | --- | --- |
| Handicap | 9 | 1 | 5 | 8 | 7 | 3 | 6 | 2 | 4 |
| Par | 5 | 4 | 3 | 5 | 3 | 4 | 4 | 4 | 4 |
| Yardage | 474 | 326 | 85 | 402 | 92 | 367 | 299 | 356 | 315 |
| | | | | | | | | | |
| --- | --- | --- | --- | --- | --- | --- | --- | --- | --- |
| Hole | 1 | 2 | 3 | 4 | 5 | 6 | 7 | 8 | 9 |
| Hcp | 9 | 1 | 5 | 8 | 7 | 3 | 6 | 2 | 4 |
| Par | 5 | 4 | 3 | 5 | 3 | 4 | 4 | 4 | 4 |
| Yds | 474 | 326 | 85 | 402 | 92 | 367 | 299 | 356 | 315 |
Ruby/Iron
$55.00
All Rounds
Gleannloch Pines Golf Club
Red - Par 36 - 2716 Yards
| Hole | 1 | 2 | 3 | 4 | 5 | 6 | 7 | 8 | 9 |
| --- | --- | --- | --- | --- | --- | --- | --- | --- | --- |
| Handicap | 9 | 1 | 5 | 8 | 7 | 3 | 6 | 2 | 4 |
| Par | 5 | 4 | 3 | 5 | 3 | 4 | 4 | 4 | 4 |
| Yardage | 474 | 326 | 85 | 402 | 92 | 367 | 299 | 356 | 315 |
| | | | | | | | | | |
| --- | --- | --- | --- | --- | --- | --- | --- | --- | --- |
| Hole | 1 | 2 | 3 | 4 | 5 | 6 | 7 | 8 | 9 |
| Hcp | 9 | 1 | 5 | 8 | 7 | 3 | 6 | 2 | 4 |
| Par | 5 | 4 | 3 | 5 | 3 | 4 | 4 | 4 | 4 |
| Yds | 474 | 326 | 85 | 402 | 92 | 367 | 299 | 356 | 315 |
All Rounds
Gleannloch Pines Golf Club
Red - Par 36 - 2716 Yards
| Hole | 1 | 2 | 3 | 4 | 5 | 6 | 7 | 8 | 9 |
| --- | --- | --- | --- | --- | --- | --- | --- | --- | --- |
| Handicap | 9 | 1 | 5 | 8 | 7 | 3 | 6 | 2 | 4 |
| Par | 5 | 4 | 3 | 5 | 3 | 4 | 4 | 4 | 4 |
| Yardage | 474 | 326 | 85 | 402 | 92 | 367 | 299 | 356 | 315 |
| | | | | | | | | | |
| --- | --- | --- | --- | --- | --- | --- | --- | --- | --- |
| Hole | 1 | 2 | 3 | 4 | 5 | 6 | 7 | 8 | 9 |
| Hcp | 9 | 1 | 5 | 8 | 7 | 3 | 6 | 2 | 4 |
| Par | 5 | 4 | 3 | 5 | 3 | 4 | 4 | 4 | 4 |
| Yds | 474 | 326 | 85 | 402 | 92 | 367 | 299 | 356 | 315 |
Participants
Jaxson Acker
Katy, TX
Class of

2024
Bernd Agnevall
the woodlands, TX
Class of

2023
William Alberty
Missouri city, TX
Class of

2024
Nathan Aloisio
Spring, TX
Class of

2022
Julius Arenkiel
Pearland, TX
Class of

2025
Ryan Balusek
Spring, TX
Class of

2024
Reagan Barbe
Sugar Land, TX
Class of

2022
Oliver Bolkhovsky
Spring, TX
Class of

2025
Jeff Borchert
Katy, TX
Class of

2022
Brennan Broussard
Katy, TX
Class of

2024
John Patrick Capocyan
Sugar Land, TX
Class of

2025
Preston Chabaud
Katy, TX
Class of

2025
Mason Combrink
The Woodlands, TX
Class of

2022
Churchill Couch
Kingwood, TX
Class of

2022
Chase Dang
Katy, TX
Class of

2025
Carson Darby
Pearland, TX
Class of

2023
Teagan Davis
Spring, TX
Class of

2022
Matthew deBoisblanc
Huntsville, TX
Class of

2023
Miles Dominey
Houston, TX
Class of

2024
Blake Doss
Spring, TX
Class of

2022
Ethan Doyle
Sealy, TX
Class of

2023
Drake Durrett
Pearland, TX
Class of

2024
Joseph Fitzgerald
Pasadena, TX
Class of

2022
Gabriel Garson-Goroway
Missouri City, TX
Class of

2025
Pierce Geminden
Spring, TX
Class of

2023
Hayden Graham
The Woodlands, TX
Class of

2024
Logan Graschel
San Antonio , TX
Class of

2022
Alex Gu
sugarland, TX
Class of

2023
Daniel Guerra
katy, TX
Class of

2024
Ayden Haskins
Pearland, TX
Class of

2022
Marvin Hileman
Missouri City, TX
Class of

2023
Carter Jackson
The Woodlands, TX
Class of

2022
Frederick Jan
Katy, TX
Class of

2024
Colin Jantz
Spring, TX
Class of

2023
Ryan Kalle
Katy, TX
Class of

2023
Aiden Kearns
La Porte, TX
Class of

2023
Kagen Keltz
Humble, TX
Class of

2024
Casey Kendall
Pearland, TX
Class of

2023
Cordell Knox
Crockett, TX
Class of

2024
Varish Kongara
Pearland, TX
Class of

2023
Timothy Lei
Katy, TX
Class of

2023
Ryan Lund
Spring, TX
Class of

2024
R.J. Lux
TOMBALL, TX
Class of

2024
Sailor Lyons
Fulshear, TX
Class of

2024
Harold "Drew" Manuel
Katy, TX
Class of

2024
Casey Mason
Spring, TX
Class of

2022
Juan Mata
Houston, TX
Class of

2022
Austin Mitchell
Spring, TX
Class of

2022
Mason Moore
The Woodlands, TX
Class of

2022
Taylor Morgan
Conroe, TX
Class of

2023
Russell Muirhead
Spring, TX
Class of

2022
Nikesh Nair
Spring, TX
Class of

2022
Jeremy Nguyen
RICHMOND, TX
Class of

2025
Cody OBrien
Houston, TX
Class of

2023
Rohan Parikh
Sugar Land, TX
Class of

2023
Cooper Paull
The Woodlands, TX
Class of

2026
Cody Peters
The Woodlands, TX
Class of

2024
Tyler Phillips
Richmond, TX
Class of

2023
Wayne Ping Poon
The Woodlands , TX
Class of

2025
Jacob Presley
Tomball, TX
Class of

2025
Benjamin Propes
Katy, TX
Class of

2023
Roman Ramirez
San Antonio , TX
Class of

2021
Jake Remlinger
Katy, TX
Class of

2022
Cory Reynolds
Danbury, TX
Class of

2024
Kade Richman
Katy, TX
Class of

2023
Jayden Romig
Kingwood , TX
Class of

2023
Griffin Ross
Houston, TX
Class of

2023
Jacob Salazar
League City, TX
Class of

2021
John Sartor
Katy, TX
Class of

2023
Aarec Schwind
Montgomery, TX
Class of

2023
Matthew Shanks JR
Manvel, TX
Class of

2025
Ean Song
Katy, TX
Class of

2023
Cole Taylor
Houston, TX
Class of

2024
Graydon Thompson
Montgomery, TX
Class of

2023
Reese Tortone
Katy, TX
Class of

2023
Logan Trahan
Spring, TX
Class of

2024
Julian Walker
Porter, TX
Class of

2022
Nathaniel Webster
Klein, TX
Class of

2023
Lex Barlow
Spring, TX
Class of

2024
Donovan Byrd
Porter, TX
Class of

2026
Aidan Casey
The Woodlands, TX
Class of

2024
Mason Cruickshank
Richmond, TX
Class of

2026
Chase Foster
Katy, TX
Class of

2024
Andy Garcia
humble, TX
Class of

2026
Grant Gladish
Sugar Land, TX
Class of

2022
Alex Grabein
Tomball, TX
Class of

2026
Noah Guinn
Spring, TX
Class of

2024
Fritz Hirsekorn
Sugar Land, TX
Class of

2026
Caleb Hoskins
Helotes, TX
Class of

2025
Dinshaw Irani
The Woodlands , TX
Class of

2025
Matthew Lei
Katy, TX
Class of

2026
Bryce Medland
Spring, TX
Class of

2024
Ryan Moncayo
Pasadena, TX
Class of

2023
Daquy Nguyen
richmond , TX
Class of

2027
Seth Onofrio
The Woodlands, TX
Class of

2025
Wesley Opersteny
San Antonio, TX
Class of

2024
Dylan Read
Spring, TX
Class of

2025
Dezi Stephens
The Woodlands, TX
Class of

2026
BaoLong Tran
Sugar labd, TX
Class of

2025
Zainab Ahsan
Richmond, TX
Class of

2026
Elle Astete
Katy, TX
Class of

2026
Addison Barber
Spring, TX
Class of

2025
Kendyl Bray
Taylor Lake Village, TX
Class of

2024
Jannel Calixterio
Houston, TX
Class of

2024
Catherine Campbell
Deer Park, TX
Class of

2022
Chloe Dang
Katy, TX
Class of

2023
Kendall Davenport
Tomball, TX
Class of

2024
Avery Dyer
Kingwood, TX
Class of

2026
anna gabriela furnari
roma, Italy
Class of

3
Daniela Garcia Plascencia
The Woodlands, TX
Class of

2024
Alyssa Gonzalez
The Woodlands, TX
Class of

2025
Barbara Guerra
Katy, TX
Class of

2025
Kennedy Ham
Houston, TX
Class of

2024
DJ Hill
League City, TX
Class of

2022
Tate Hutcheson
Woodlands, TX
Class of

2025
Kylie King
The woodlands, TX
Class of

2023
Katelyn Lam
Sugar Land, TX
Class of

2024
Trinity Lam
Sugar Land, TX
Class of

2022
Jacqueline Lawrence
Baytown, TX
Class of

2025
Alison Madeley
The Woodlands, TX
Class of

2024
Juliann Manalili
Houston, TX
Class of

2024
Julia Moss
LEAGUE CITY, TX
Class of

2021
Anjali Nair
Spring, TX
Class of

2025
Abbi Nelson
Fulshear, TX
Class of

2024
Tania Palet
Spring, TX
Class of

2023
MICAH RABEY
SAN ANTONIO, TX
Class of

2023
Audrey Rosen
Katy, TX
Class of

2023
Laila Saunders
Deer park, TX
Class of

2024
Aambar Seth
Missouri City, TX
Class of

2023
Sophia Silva
San Antonio , TX
Class of

2023
Kay Song
Katy, TX
Class of

2024
Abby Stegeman
Katy, TX
Class of

2022
Taylor Theriot
Spring, TX
Class of

2024
Taylor Thomas
Montgomery, TX
Class of

2023
Audrey Veiseh
Spring, TX
Class of

2025
Emma Vickers
Spring, TX
Class of

2024
Jennifer Whitlock
Montgomery, TX
Class of

2024
Kayleigh Yang
The Woodlands, TX
Class of

2023
Katelyn Allen
Montgomery, TX
Class of

2028
Sheridyn Banks
Sugar Land, TX
Class of

2027
Avery Budsberg
Spring, TX
Class of

2025
Amanda Eubanks
Katy , TX
Class of

2024
GRACE Indelicato
Missouri City, TX
Class of

2023
Alexandra Marty
Houston, TX
Class of

2023
Megan Rodrigues
Sugar Land, TX
Class of

2026
Maria Rodriguez
Katy , TX
Class of

2024
Annika Shetty
Sugar Land, TX
Class of

2026
Claire Smith
Magnolia, TX
Class of

2025
Colette Sullivan
The Woodlands, TX
Class of

2025
Blake Cruickshank
Richmond, TX
Class of

2028
Hugo Dittrich
Spring, TX
Class of

2029
Dean Feigleson
Katy, TX
Class of

2028
Aaron Johnson
League City, TX
Class of

2026
Bennet Key
El Campo, TX
Class of

2030
Preston Kirkpatrick
Belton, TX
Class of

2031
Braxton Larance
Crawford , TX
Class of

2029
Elson Lei
Katy, TX
Class of

2029
Caleb Mills
Spring, TX
Class of

2031
Kirtan Patel
Sugar Land, TX
Class of

2029
Iain Peacock
Houston, TX
Class of

2026
Hayes Pethtel
Belton, TX
Class of

2030
Trace Renteria
Deer Park, TX
Class of

2027
Jackson Reynolds
Tomball, TX
Class of

2025
Chase Ryan
The Woodlands , TX
Class of

2027
Jackson Sitton
kingwood, TX
Class of

2028
Spur Sloan
Montgomery, TX
Class of

2028
Lincoln Townsend
The Woodlands, TX
Class of

2030
Jacob Zepeda
Deer Park, TX
Class of

2027
Jordan Burton
Conroe, TX
Class of

2026
Melay Dittrich
Spring, TX
Class of

2026
Briley Hamrick
Montgomery, TX
Class of

2027
Abigail Harms
Spring, TX
Class of

2028
Jordyn Herridge
Montgomery, TX
Class of

2026
Sarah Marquardt
Tomball, TX
Class of

2028
Charly Renteria
Deer Park, TX
Class of

2025
Blair Rylander
Magnolia, TX
Class of

2031
Gabriela Sison
Kingwood , TX
Class of

2027
Isabella Solano
Humble , TX
Class of

2024
Rhea Talya
Humble, TX
Class of

2026
Elli Townsend
The Woodlands, TX
Class of

2027
Courses
Gleannloch Pines Golf Club
Gleannloch Pines Golf Club
Gleannloch Pines Golf Club - Loch