Beltway Junior Golf Tour Championship
All Beltway JGT Members are eligible to compete in the Tour Championship
All participants will receive a Tour Championship Tee Gift
Awards given for the top 5 places in all Divisions!
Winners of Gold, Silver, & Diamond divisions receive a full credit for a Texas Junior Golf Tour Membership Exemption
2nd & 3rd place winners in Gold, Silver, Diamond divisions receive a half credit for Texas Junior Golf Tour Exemption
Winners of the Platinum, Bronze, & Pearl divisions receive a full Beltway JGT membership credit for 2022.
Beltway All-Tour "Player of the Year" Awards will be given in all divisions (Final Points Standings)
PLEASE NOTE: The Player of the Year in each division is determined by our final points standings at the conclusion of the Beltway Junior Golf Tour Championship Aug 2nd-3rd. Any Beltway JGT events played after August 3rd will not be applied to the Player of the Year standings for the 2021 summer season.
**The Beltway Junior Golf Tour Championship is a Double Points Event**
Registration
August 2-3, 2021
- Beltway Junior Golf Tour Championship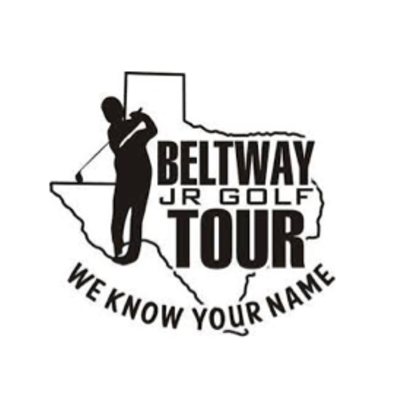 Tournament Courses:
Gleannloch Pines Golf Club (Spring, TX)
Registration Deadline:
Sunday, August 1 at 5PM
Eligibility:

Boys 4-19
Girls 4-19
Members
Non-Members
$55.00 - $100.00
$55.00 - $100.00
*Early Bird Discounts subject to change at anytime
Cost:
$55.00 - $100.00
(BeltwayJGT Members Only)
Tee Time Information:
Gleannloch Pines GC. Tee Times Begin at 8:00 am both days. Gold and Diamond Divisions will play Loch//Gleann. Silver and Platinum division will play Pines/Gleann. 9 and 5 Hole Divisions will play the
Divisions
Boys - Gold
$100.00
All Rounds
Master - Par 71 - 6401 Yards (120/70.0)
| Hole | 1 | 2 | 3 | 4 | 5 | 6 | 7 | 8 | 9 | 10 | 11 | 12 | 13 | 14 | 15 | 16 | 17 | 18 |
| --- | --- | --- | --- | --- | --- | --- | --- | --- | --- | --- | --- | --- | --- | --- | --- | --- | --- | --- |
| Handicap | 2 | 8 | 7 | 9 | 5 | 6 | 3 | 4 | 1 | 2 | 5 | 3 | 8 | 1 | 4 | 9 | 6 | 7 |
| Par | 4 | 5 | 4 | 4 | 5 | 3 | 4 | 3 | 4 | 3 | 4 | 4 | 4 | 4 | 3 | 5 | 3 | 5 |
| Yardage | 421 | 500 | 391 | 385 | 470 | 143 | 403 | 151 | 446 | 155 | 362 | 407 | 342 | 427 | 162 | 500 | 154 | 582 |
| | | | | | | | | | |
| --- | --- | --- | --- | --- | --- | --- | --- | --- | --- |
| Hole | 1 | 2 | 3 | 4 | 5 | 6 | 7 | 8 | 9 |
| Hcp | 2 | 8 | 7 | 9 | 5 | 6 | 3 | 4 | 1 |
| Par | 4 | 5 | 4 | 4 | 5 | 3 | 4 | 3 | 4 |
| Yds | 421 | 500 | 391 | 385 | 470 | 143 | 403 | 151 | 446 |
| | | | | | | | | | |
| --- | --- | --- | --- | --- | --- | --- | --- | --- | --- |
| Hole | 10 | 11 | 12 | 13 | 14 | 15 | 16 | 17 | 18 |
| Hcp | 2 | 5 | 3 | 8 | 1 | 4 | 9 | 6 | 7 |
| Par | 3 | 4 | 4 | 4 | 4 | 3 | 5 | 3 | 5 |
| Yds | 155 | 362 | 407 | 342 | 427 | 162 | 500 | 154 | 582 |
All Rounds
Master - Par 71 - 6401 Yards (120/70.0)
| Hole | 1 | 2 | 3 | 4 | 5 | 6 | 7 | 8 | 9 | 10 | 11 | 12 | 13 | 14 | 15 | 16 | 17 | 18 |
| --- | --- | --- | --- | --- | --- | --- | --- | --- | --- | --- | --- | --- | --- | --- | --- | --- | --- | --- |
| Handicap | 2 | 8 | 7 | 9 | 5 | 6 | 3 | 4 | 1 | 2 | 5 | 3 | 8 | 1 | 4 | 9 | 6 | 7 |
| Par | 4 | 5 | 4 | 4 | 5 | 3 | 4 | 3 | 4 | 3 | 4 | 4 | 4 | 4 | 3 | 5 | 3 | 5 |
| Yardage | 421 | 500 | 391 | 385 | 470 | 143 | 403 | 151 | 446 | 155 | 362 | 407 | 342 | 427 | 162 | 500 | 154 | 582 |
| | | | | | | | | | |
| --- | --- | --- | --- | --- | --- | --- | --- | --- | --- |
| Hole | 1 | 2 | 3 | 4 | 5 | 6 | 7 | 8 | 9 |
| Hcp | 2 | 8 | 7 | 9 | 5 | 6 | 3 | 4 | 1 |
| Par | 4 | 5 | 4 | 4 | 5 | 3 | 4 | 3 | 4 |
| Yds | 421 | 500 | 391 | 385 | 470 | 143 | 403 | 151 | 446 |
| | | | | | | | | | |
| --- | --- | --- | --- | --- | --- | --- | --- | --- | --- |
| Hole | 10 | 11 | 12 | 13 | 14 | 15 | 16 | 17 | 18 |
| Hcp | 2 | 5 | 3 | 8 | 1 | 4 | 9 | 6 | 7 |
| Par | 3 | 4 | 4 | 4 | 4 | 3 | 5 | 3 | 5 |
| Yds | 155 | 362 | 407 | 342 | 427 | 162 | 500 | 154 | 582 |
Boys - Silver
$100.00
Round #1 8/2/2021
Member - Par 71 - 5829 Yards (118/67.2)
| Hole | 1 | 2 | 3 | 4 | 5 | 6 | 7 | 8 | 9 | 10 | 11 | 12 | 13 | 14 | 15 | 16 | 17 | 18 |
| --- | --- | --- | --- | --- | --- | --- | --- | --- | --- | --- | --- | --- | --- | --- | --- | --- | --- | --- |
| Handicap | 9 | 1 | 5 | 8 | 7 | 3 | 6 | 2 | 4 | 2 | 5 | 3 | 8 | 1 | 4 | 9 | 6 | 7 |
| Par | 5 | 4 | 3 | 5 | 3 | 4 | 4 | 4 | 4 | 3 | 4 | 4 | 4 | 4 | 3 | 5 | 3 | 5 |
| Yardage | 518 | 380 | 116 | 441 | 116 | 398 | 343 | 408 | 358 | 122 | 318 | 359 | 314 | 397 | 144 | 467 | 124 | 506 |
| | | | | | | | | | |
| --- | --- | --- | --- | --- | --- | --- | --- | --- | --- |
| Hole | 1 | 2 | 3 | 4 | 5 | 6 | 7 | 8 | 9 |
| Hcp | 9 | 1 | 5 | 8 | 7 | 3 | 6 | 2 | 4 |
| Par | 5 | 4 | 3 | 5 | 3 | 4 | 4 | 4 | 4 |
| Yds | 518 | 380 | 116 | 441 | 116 | 398 | 343 | 408 | 358 |
| | | | | | | | | | |
| --- | --- | --- | --- | --- | --- | --- | --- | --- | --- |
| Hole | 10 | 11 | 12 | 13 | 14 | 15 | 16 | 17 | 18 |
| Hcp | 2 | 5 | 3 | 8 | 1 | 4 | 9 | 6 | 7 |
| Par | 3 | 4 | 4 | 4 | 4 | 3 | 5 | 3 | 5 |
| Yds | 122 | 318 | 359 | 314 | 397 | 144 | 467 | 124 | 506 |
Round #2 8/3/2021
Member - Par 72 - 6156 Yards (123/69.0)
| Hole | 1 | 2 | 3 | 4 | 5 | 6 | 7 | 8 | 9 | 10 | 11 | 12 | 13 | 14 | 15 | 16 | 17 | 18 |
| --- | --- | --- | --- | --- | --- | --- | --- | --- | --- | --- | --- | --- | --- | --- | --- | --- | --- | --- |
| Handicap | 9 | 1 | 5 | 8 | 7 | 3 | 6 | 2 | 4 | 9 | 1 | 5 | 8 | 7 | 3 | 6 | 2 | 4 |
| Par | 5 | 4 | 3 | 5 | 3 | 4 | 4 | 4 | 4 | 5 | 4 | 3 | 5 | 3 | 4 | 4 | 4 | 4 |
| Yardage | 518 | 380 | 116 | 441 | 116 | 398 | 343 | 408 | 358 | 518 | 380 | 116 | 441 | 116 | 398 | 343 | 408 | 358 |
| | | | | | | | | | |
| --- | --- | --- | --- | --- | --- | --- | --- | --- | --- |
| Hole | 1 | 2 | 3 | 4 | 5 | 6 | 7 | 8 | 9 |
| Hcp | 9 | 1 | 5 | 8 | 7 | 3 | 6 | 2 | 4 |
| Par | 5 | 4 | 3 | 5 | 3 | 4 | 4 | 4 | 4 |
| Yds | 518 | 380 | 116 | 441 | 116 | 398 | 343 | 408 | 358 |
| | | | | | | | | | |
| --- | --- | --- | --- | --- | --- | --- | --- | --- | --- |
| Hole | 10 | 11 | 12 | 13 | 14 | 15 | 16 | 17 | 18 |
| Hcp | 9 | 1 | 5 | 8 | 7 | 3 | 6 | 2 | 4 |
| Par | 5 | 4 | 3 | 5 | 3 | 4 | 4 | 4 | 4 |
| Yds | 518 | 380 | 116 | 441 | 116 | 398 | 343 | 408 | 358 |
Girls - Diamond
$100.00
Round #1 8/2/2021
Red - Par 71 - 5003 Yards (114/69.4)
| Hole | 1 | 2 | 3 | 4 | 5 | 6 | 7 | 8 | 9 | 10 | 11 | 12 | 13 | 14 | 15 | 16 | 17 | 18 |
| --- | --- | --- | --- | --- | --- | --- | --- | --- | --- | --- | --- | --- | --- | --- | --- | --- | --- | --- |
| Handicap | 2 | 5 | 3 | 8 | 1 | 4 | 9 | 6 | 7 | 2 | 8 | 7 | 9 | 5 | 6 | 3 | 4 | 1 |
| Par | 3 | 4 | 4 | 4 | 4 | 3 | 5 | 3 | 5 | 4 | 5 | 4 | 4 | 5 | 3 | 4 | 3 | 4 |
| Yardage | 97 | 281 | 319 | 280 | 298 | 123 | 415 | 104 | 470 | 301 | 424 | 318 | 326 | 408 | 89 | 323 | 114 | 313 |
| | | | | | | | | | |
| --- | --- | --- | --- | --- | --- | --- | --- | --- | --- |
| Hole | 1 | 2 | 3 | 4 | 5 | 6 | 7 | 8 | 9 |
| Hcp | 2 | 5 | 3 | 8 | 1 | 4 | 9 | 6 | 7 |
| Par | 3 | 4 | 4 | 4 | 4 | 3 | 5 | 3 | 5 |
| Yds | 97 | 281 | 319 | 280 | 298 | 123 | 415 | 104 | 470 |
| | | | | | | | | | |
| --- | --- | --- | --- | --- | --- | --- | --- | --- | --- |
| Hole | 10 | 11 | 12 | 13 | 14 | 15 | 16 | 17 | 18 |
| Hcp | 2 | 8 | 7 | 9 | 5 | 6 | 3 | 4 | 1 |
| Par | 4 | 5 | 4 | 4 | 5 | 3 | 4 | 3 | 4 |
| Yds | 301 | 424 | 318 | 326 | 408 | 89 | 323 | 114 | 313 |
Round #2 8/3/2021
Red - Par 71 - 5003 Yards (114/69.4)
| Hole | 1 | 2 | 3 | 4 | 5 | 6 | 7 | 8 | 9 | 10 | 11 | 12 | 13 | 14 | 15 | 16 | 17 | 18 |
| --- | --- | --- | --- | --- | --- | --- | --- | --- | --- | --- | --- | --- | --- | --- | --- | --- | --- | --- |
| Handicap | 2 | 8 | 7 | 9 | 5 | 6 | 3 | 4 | 1 | 2 | 5 | 3 | 8 | 1 | 4 | 9 | 6 | 7 |
| Par | 4 | 5 | 4 | 4 | 5 | 3 | 4 | 3 | 4 | 3 | 4 | 4 | 4 | 4 | 3 | 5 | 3 | 5 |
| Yardage | 301 | 424 | 318 | 326 | 408 | 89 | 323 | 114 | 313 | 97 | 281 | 319 | 280 | 298 | 123 | 415 | 104 | 470 |
| | | | | | | | | | |
| --- | --- | --- | --- | --- | --- | --- | --- | --- | --- |
| Hole | 1 | 2 | 3 | 4 | 5 | 6 | 7 | 8 | 9 |
| Hcp | 2 | 8 | 7 | 9 | 5 | 6 | 3 | 4 | 1 |
| Par | 4 | 5 | 4 | 4 | 5 | 3 | 4 | 3 | 4 |
| Yds | 301 | 424 | 318 | 326 | 408 | 89 | 323 | 114 | 313 |
| | | | | | | | | | |
| --- | --- | --- | --- | --- | --- | --- | --- | --- | --- |
| Hole | 10 | 11 | 12 | 13 | 14 | 15 | 16 | 17 | 18 |
| Hcp | 2 | 5 | 3 | 8 | 1 | 4 | 9 | 6 | 7 |
| Par | 3 | 4 | 4 | 4 | 4 | 3 | 5 | 3 | 5 |
| Yds | 97 | 281 | 319 | 280 | 298 | 123 | 415 | 104 | 470 |
Girls - Platinum
$100.00
Round #1 8/2/2021
Red - Par 71 - 4441 Yards (117/69.8)
| Hole | 1 | 2 | 3 | 4 | 5 | 6 | 7 | 8 | 9 | 10 | 11 | 12 | 13 | 14 | 15 | 16 | 17 | 18 |
| --- | --- | --- | --- | --- | --- | --- | --- | --- | --- | --- | --- | --- | --- | --- | --- | --- | --- | --- |
| Handicap | 9 | 1 | 5 | 8 | 7 | 3 | 6 | 2 | 4 | 2 | 5 | 3 | 8 | 1 | 4 | 9 | 6 | 7 |
| Par | 5 | 4 | 3 | 5 | 3 | 4 | 4 | 4 | 4 | 3 | 4 | 4 | 4 | 4 | 3 | 5 | 3 | 5 |
| Yardage | 325 | 285 | 85 | 300 | 92 | 300 | 250 | 325 | 275 | 97 | 255 | 300 | 265 | 275 | 123 | 385 | 104 | 400 |
| | | | | | | | | | |
| --- | --- | --- | --- | --- | --- | --- | --- | --- | --- |
| Hole | 1 | 2 | 3 | 4 | 5 | 6 | 7 | 8 | 9 |
| Hcp | 9 | 1 | 5 | 8 | 7 | 3 | 6 | 2 | 4 |
| Par | 5 | 4 | 3 | 5 | 3 | 4 | 4 | 4 | 4 |
| Yds | 325 | 285 | 85 | 300 | 92 | 300 | 250 | 325 | 275 |
| | | | | | | | | | |
| --- | --- | --- | --- | --- | --- | --- | --- | --- | --- |
| Hole | 10 | 11 | 12 | 13 | 14 | 15 | 16 | 17 | 18 |
| Hcp | 2 | 5 | 3 | 8 | 1 | 4 | 9 | 6 | 7 |
| Par | 3 | 4 | 4 | 4 | 4 | 3 | 5 | 3 | 5 |
| Yds | 97 | 255 | 300 | 265 | 275 | 123 | 385 | 104 | 400 |
Round #2 8/3/2021
Red - Par 72 - 5432 Yards (120/71.6)
| Hole | 1 | 2 | 3 | 4 | 5 | 6 | 7 | 8 | 9 | 10 | 11 | 12 | 13 | 14 | 15 | 16 | 17 | 18 |
| --- | --- | --- | --- | --- | --- | --- | --- | --- | --- | --- | --- | --- | --- | --- | --- | --- | --- | --- |
| Handicap | 9 | 1 | 5 | 8 | 7 | 3 | 6 | 2 | 4 | 9 | 1 | 5 | 8 | 7 | 3 | 6 | 2 | 4 |
| Par | 5 | 4 | 3 | 5 | 3 | 4 | 4 | 4 | 4 | 5 | 4 | 3 | 5 | 3 | 4 | 4 | 4 | 4 |
| Yardage | 474 | 326 | 85 | 402 | 92 | 367 | 299 | 356 | 315 | 474 | 326 | 85 | 402 | 92 | 367 | 299 | 356 | 315 |
| | | | | | | | | | |
| --- | --- | --- | --- | --- | --- | --- | --- | --- | --- |
| Hole | 1 | 2 | 3 | 4 | 5 | 6 | 7 | 8 | 9 |
| Hcp | 9 | 1 | 5 | 8 | 7 | 3 | 6 | 2 | 4 |
| Par | 5 | 4 | 3 | 5 | 3 | 4 | 4 | 4 | 4 |
| Yds | 474 | 326 | 85 | 402 | 92 | 367 | 299 | 356 | 315 |
| | | | | | | | | | |
| --- | --- | --- | --- | --- | --- | --- | --- | --- | --- |
| Hole | 10 | 11 | 12 | 13 | 14 | 15 | 16 | 17 | 18 |
| Hcp | 9 | 1 | 5 | 8 | 7 | 3 | 6 | 2 | 4 |
| Par | 5 | 4 | 3 | 5 | 3 | 4 | 4 | 4 | 4 |
| Yds | 474 | 326 | 85 | 402 | 92 | 367 | 299 | 356 | 315 |
Boys - Bronze
$65.00
Round #1 8/2/2021
Gleannloch Pines Golf Club
Red - Par 36 - 2152 Yards (120/35.8)
| Hole | 1 | 2 | 3 | 4 | 5 | 6 | 7 | 8 | 9 |
| --- | --- | --- | --- | --- | --- | --- | --- | --- | --- |
| Handicap | 9 | 1 | 5 | 8 | 7 | 3 | 6 | 2 | 4 |
| Par | 5 | 4 | 3 | 5 | 3 | 4 | 4 | 4 | 4 |
| Yardage | 325 | 275 | 85 | 250 | 92 | 300 | 250 | 300 | 275 |
| | | | | | | | | | |
| --- | --- | --- | --- | --- | --- | --- | --- | --- | --- |
| Hole | 1 | 2 | 3 | 4 | 5 | 6 | 7 | 8 | 9 |
| Hcp | 9 | 1 | 5 | 8 | 7 | 3 | 6 | 2 | 4 |
| Par | 5 | 4 | 3 | 5 | 3 | 4 | 4 | 4 | 4 |
| Yds | 325 | 275 | 85 | 250 | 92 | 300 | 250 | 300 | 275 |
Round #2 8/3/2021
Gleannloch Pines Golf Club
Red - Par 35 - 2387 Yards (114/34.0)
| Hole | 1 | 2 | 3 | 4 | 5 | 6 | 7 | 8 | 9 |
| --- | --- | --- | --- | --- | --- | --- | --- | --- | --- |
| Handicap | 2 | 5 | 3 | 8 | 1 | 4 | 9 | 6 | 7 |
| Par | 3 | 4 | 4 | 4 | 4 | 3 | 5 | 3 | 5 |
| Yardage | 97 | 281 | 319 | 280 | 298 | 123 | 415 | 104 | 470 |
| | | | | | | | | | |
| --- | --- | --- | --- | --- | --- | --- | --- | --- | --- |
| Hole | 1 | 2 | 3 | 4 | 5 | 6 | 7 | 8 | 9 |
| Hcp | 2 | 5 | 3 | 8 | 1 | 4 | 9 | 6 | 7 |
| Par | 3 | 4 | 4 | 4 | 4 | 3 | 5 | 3 | 5 |
| Yds | 97 | 281 | 319 | 280 | 298 | 123 | 415 | 104 | 470 |
Girls - Pearl
$65.00
Round #1 8/2/2021
Gleannloch Pines Golf Club
Red - Par 36 - 2152 Yards (120/35.8)
| Hole | 1 | 2 | 3 | 4 | 5 | 6 | 7 | 8 | 9 |
| --- | --- | --- | --- | --- | --- | --- | --- | --- | --- |
| Handicap | 9 | 1 | 5 | 8 | 7 | 3 | 6 | 2 | 4 |
| Par | 5 | 4 | 3 | 5 | 3 | 4 | 4 | 4 | 4 |
| Yardage | 325 | 275 | 85 | 250 | 92 | 300 | 250 | 300 | 275 |
| | | | | | | | | | |
| --- | --- | --- | --- | --- | --- | --- | --- | --- | --- |
| Hole | 1 | 2 | 3 | 4 | 5 | 6 | 7 | 8 | 9 |
| Hcp | 9 | 1 | 5 | 8 | 7 | 3 | 6 | 2 | 4 |
| Par | 5 | 4 | 3 | 5 | 3 | 4 | 4 | 4 | 4 |
| Yds | 325 | 275 | 85 | 250 | 92 | 300 | 250 | 300 | 275 |
Round #2 8/3/2021
Gleannloch Pines Golf Club - Loch
Red - Par 36 - 2616 Yards (114/35.4)
| Hole | 1 | 2 | 3 | 4 | 5 | 6 | 7 | 8 | 9 |
| --- | --- | --- | --- | --- | --- | --- | --- | --- | --- |
| Handicap | 2 | 8 | 7 | 9 | 5 | 6 | 3 | 4 | 1 |
| Par | 4 | 5 | 4 | 4 | 5 | 3 | 4 | 3 | 4 |
| Yardage | 301 | 424 | 318 | 326 | 408 | 89 | 323 | 114 | 313 |
| | | | | | | | | | |
| --- | --- | --- | --- | --- | --- | --- | --- | --- | --- |
| Hole | 1 | 2 | 3 | 4 | 5 | 6 | 7 | 8 | 9 |
| Hcp | 2 | 8 | 7 | 9 | 5 | 6 | 3 | 4 | 1 |
| Par | 4 | 5 | 4 | 4 | 5 | 3 | 4 | 3 | 4 |
| Yds | 301 | 424 | 318 | 326 | 408 | 89 | 323 | 114 | 313 |
Ruby/Iron
$55.00
All Rounds
Gleannloch Pines Golf Club
Red - Par 36 - 2716 Yards (120/35.8)
| Hole | 1 | 2 | 3 | 4 | 5 | 6 | 7 | 8 | 9 |
| --- | --- | --- | --- | --- | --- | --- | --- | --- | --- |
| Handicap | 9 | 1 | 5 | 8 | 7 | 3 | 6 | 2 | 4 |
| Par | 5 | 4 | 3 | 5 | 3 | 4 | 4 | 4 | 4 |
| Yardage | 474 | 326 | 85 | 402 | 92 | 367 | 299 | 356 | 315 |
| | | | | | | | | | |
| --- | --- | --- | --- | --- | --- | --- | --- | --- | --- |
| Hole | 1 | 2 | 3 | 4 | 5 | 6 | 7 | 8 | 9 |
| Hcp | 9 | 1 | 5 | 8 | 7 | 3 | 6 | 2 | 4 |
| Par | 5 | 4 | 3 | 5 | 3 | 4 | 4 | 4 | 4 |
| Yds | 474 | 326 | 85 | 402 | 92 | 367 | 299 | 356 | 315 |
All Rounds
Gleannloch Pines Golf Club
Red - Par 36 - 2716 Yards (120/35.8)
| Hole | 1 | 2 | 3 | 4 | 5 | 6 | 7 | 8 | 9 |
| --- | --- | --- | --- | --- | --- | --- | --- | --- | --- |
| Handicap | 9 | 1 | 5 | 8 | 7 | 3 | 6 | 2 | 4 |
| Par | 5 | 4 | 3 | 5 | 3 | 4 | 4 | 4 | 4 |
| Yardage | 474 | 326 | 85 | 402 | 92 | 367 | 299 | 356 | 315 |
| | | | | | | | | | |
| --- | --- | --- | --- | --- | --- | --- | --- | --- | --- |
| Hole | 1 | 2 | 3 | 4 | 5 | 6 | 7 | 8 | 9 |
| Hcp | 9 | 1 | 5 | 8 | 7 | 3 | 6 | 2 | 4 |
| Par | 5 | 4 | 3 | 5 | 3 | 4 | 4 | 4 | 4 |
| Yds | 474 | 326 | 85 | 402 | 92 | 367 | 299 | 356 | 315 |
Participants
John Patrick Capocyan
Sugar Land, TX
Class of

2025
Dean Feigleson
Katy, TX
Class of

2028
Carlos Garza
Spring, TX
Class of

2023
Karsten Griebl
Katy, TX
Class of

2023
Kagen Keltz
Humble, TX
Class of

2024
Jayden Romig
Kingwood , TX
Class of

2023
Griffin Ross
Houston, TX
Class of

2023
Aarec Schwind
Montgomery, TX
Class of

2023
Graydon Thompson
Montgomery, TX
Class of

2023
Logan Trahan
Spring, TX
Class of

2024
Daniel Guerra
katy, TX
Class of

2024
Wesley Opersteny
San Antonio, TX
Class of

2024
Barbara Guerra
Katy, TX
Class of

2025
Tate Hutcheson
Woodlands, TX
Class of

2025
Abbi Nelson
Fulshear, TX
Class of

2024
Tania Palet
Spring, TX
Class of

2023
Taylor Theriot
Spring, TX
Class of

2024
Avery Budsberg
Spring, TX
Class of

2025
Adella Morton
Montgomery, TX
Class of

2025
Andy Garcia
humble, TX
Class of

2026
Bennet Key
El Campo, TX
Class of

2030
Dylan Read
Spring, TX
Class of

2025
Jacob Zepeda
Deer Park, TX
Class of

2027
Elise Maduzia
Spring, TX
Class of

2026
Courses
Gleannloch Pines Golf Club
Gleannloch Pines Golf Club
Gleannloch Pines Golf Club - Loch