Beltway Junior Golf Tour Championship
All Beltway JGT Members are eligible to compete in the Tour Championship
All participants will receive a Tour Championship Tee Gift
Awards given for the top 5 places in all Divisions!
Winners of Gold, Silver, & Diamond divisions receive a full credit for a Texas Junior Golf Tour Membership Exemption
2nd & 3rd place winners in Gold, Silver, Diamond divisions receive a half credit for Texas Junior Golf Tour Exemption
Winners of the Platinum, Bronze, & Pearl divisions receive a full Beltway JGT membership credit for 2023.
Beltway All-Tour "Player of the Year" Awards will be given in all divisions (Final Points Standings)
PLEASE NOTE: The Player of the Year in each division is determined by our final points standings at the conclusion of the Beltway Junior Golf Tour Championship Aug 3rd-4th. Any Beltway JGT events played after August 3rd will not be applied to the Player of the Year standings for the 2022 summer season.
**The Beltway Junior Golf Tour Championship is a Double Points Event**
Registration
August 3-4, 2022
- Beltway Junior Golf Tour Championship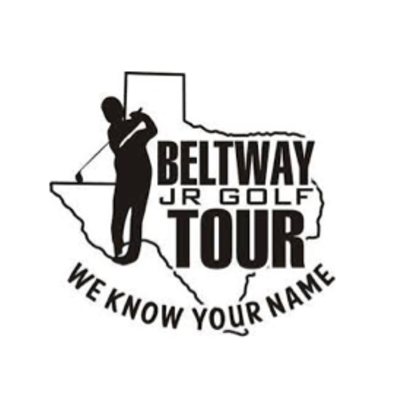 Tournament Courses:
Gleannloch Pines Golf Club (Spring, TX)
Registration Deadline:
Tuesday, August 2 at 1PM
Eligibility:

Boys 4-19
Girls 4-19
Members
Non-Members
$75.00 - $125.00
$75.00 - $125.00
Cost:
$75.00 - $125.00
(BeltwayJGT Members Only)
Notes:
Spectator carts are first come first served. Parents of players with later starting times may have to wait on carts for rent until they are returned from earlier use
Tee Time Information:
Gold/Platinum will play Gleann-Loch (7:30-8:50 tee times) Silver/Diamond will play Pines-Gleann (8:50-11:30 tee times). Bronze, Pearl, Ruby, Iron (7:30-8:42 tee times) will play Pines.
Divisions
Boys - Gold
$125.00
All Rounds
Master - Par 71 - 6401 Yards
| Hole | 1 | 2 | 3 | 4 | 5 | 6 | 7 | 8 | 9 | 10 | 11 | 12 | 13 | 14 | 15 | 16 | 17 | 18 |
| --- | --- | --- | --- | --- | --- | --- | --- | --- | --- | --- | --- | --- | --- | --- | --- | --- | --- | --- |
| Handicap | 2 | 8 | 7 | 9 | 5 | 6 | 3 | 4 | 1 | 2 | 5 | 3 | 8 | 1 | 4 | 9 | 6 | 7 |
| Par | 4 | 5 | 4 | 4 | 5 | 3 | 4 | 3 | 4 | 3 | 4 | 4 | 4 | 4 | 3 | 5 | 3 | 5 |
| Yardage | 421 | 500 | 391 | 385 | 470 | 143 | 403 | 151 | 446 | 155 | 362 | 407 | 342 | 427 | 162 | 500 | 154 | 582 |
| | | | | | | | | | |
| --- | --- | --- | --- | --- | --- | --- | --- | --- | --- |
| Hole | 1 | 2 | 3 | 4 | 5 | 6 | 7 | 8 | 9 |
| Hcp | 2 | 8 | 7 | 9 | 5 | 6 | 3 | 4 | 1 |
| Par | 4 | 5 | 4 | 4 | 5 | 3 | 4 | 3 | 4 |
| Yds | 421 | 500 | 391 | 385 | 470 | 143 | 403 | 151 | 446 |
| | | | | | | | | | |
| --- | --- | --- | --- | --- | --- | --- | --- | --- | --- |
| Hole | 10 | 11 | 12 | 13 | 14 | 15 | 16 | 17 | 18 |
| Hcp | 2 | 5 | 3 | 8 | 1 | 4 | 9 | 6 | 7 |
| Par | 3 | 4 | 4 | 4 | 4 | 3 | 5 | 3 | 5 |
| Yds | 155 | 362 | 407 | 342 | 427 | 162 | 500 | 154 | 582 |
All Rounds
Master - Par 71 - 6401 Yards
| Hole | 1 | 2 | 3 | 4 | 5 | 6 | 7 | 8 | 9 | 10 | 11 | 12 | 13 | 14 | 15 | 16 | 17 | 18 |
| --- | --- | --- | --- | --- | --- | --- | --- | --- | --- | --- | --- | --- | --- | --- | --- | --- | --- | --- |
| Handicap | 2 | 8 | 7 | 9 | 5 | 6 | 3 | 4 | 1 | 2 | 5 | 3 | 8 | 1 | 4 | 9 | 6 | 7 |
| Par | 4 | 5 | 4 | 4 | 5 | 3 | 4 | 3 | 4 | 3 | 4 | 4 | 4 | 4 | 3 | 5 | 3 | 5 |
| Yardage | 421 | 500 | 391 | 385 | 470 | 143 | 403 | 151 | 446 | 155 | 362 | 407 | 342 | 427 | 162 | 500 | 154 | 582 |
| | | | | | | | | | |
| --- | --- | --- | --- | --- | --- | --- | --- | --- | --- |
| Hole | 1 | 2 | 3 | 4 | 5 | 6 | 7 | 8 | 9 |
| Hcp | 2 | 8 | 7 | 9 | 5 | 6 | 3 | 4 | 1 |
| Par | 4 | 5 | 4 | 4 | 5 | 3 | 4 | 3 | 4 |
| Yds | 421 | 500 | 391 | 385 | 470 | 143 | 403 | 151 | 446 |
| | | | | | | | | | |
| --- | --- | --- | --- | --- | --- | --- | --- | --- | --- |
| Hole | 10 | 11 | 12 | 13 | 14 | 15 | 16 | 17 | 18 |
| Hcp | 2 | 5 | 3 | 8 | 1 | 4 | 9 | 6 | 7 |
| Par | 3 | 4 | 4 | 4 | 4 | 3 | 5 | 3 | 5 |
| Yds | 155 | 362 | 407 | 342 | 427 | 162 | 500 | 154 | 582 |
Boys - Silver
$125.00
All Rounds
Member - Par 71 - 5829 Yards
| Hole | 1 | 2 | 3 | 4 | 5 | 6 | 7 | 8 | 9 | 10 | 11 | 12 | 13 | 14 | 15 | 16 | 17 | 18 |
| --- | --- | --- | --- | --- | --- | --- | --- | --- | --- | --- | --- | --- | --- | --- | --- | --- | --- | --- |
| Handicap | 9 | 1 | 5 | 8 | 7 | 3 | 6 | 2 | 4 | 2 | 5 | 3 | 8 | 1 | 4 | 9 | 6 | 7 |
| Par | 5 | 4 | 3 | 5 | 3 | 4 | 4 | 4 | 4 | 3 | 4 | 4 | 4 | 4 | 3 | 5 | 3 | 5 |
| Yardage | 518 | 380 | 116 | 441 | 116 | 398 | 343 | 408 | 358 | 122 | 318 | 359 | 314 | 397 | 144 | 467 | 124 | 506 |
| | | | | | | | | | |
| --- | --- | --- | --- | --- | --- | --- | --- | --- | --- |
| Hole | 1 | 2 | 3 | 4 | 5 | 6 | 7 | 8 | 9 |
| Hcp | 9 | 1 | 5 | 8 | 7 | 3 | 6 | 2 | 4 |
| Par | 5 | 4 | 3 | 5 | 3 | 4 | 4 | 4 | 4 |
| Yds | 518 | 380 | 116 | 441 | 116 | 398 | 343 | 408 | 358 |
| | | | | | | | | | |
| --- | --- | --- | --- | --- | --- | --- | --- | --- | --- |
| Hole | 10 | 11 | 12 | 13 | 14 | 15 | 16 | 17 | 18 |
| Hcp | 2 | 5 | 3 | 8 | 1 | 4 | 9 | 6 | 7 |
| Par | 3 | 4 | 4 | 4 | 4 | 3 | 5 | 3 | 5 |
| Yds | 122 | 318 | 359 | 314 | 397 | 144 | 467 | 124 | 506 |
All Rounds
Member - Par 71 - 5829 Yards
| Hole | 1 | 2 | 3 | 4 | 5 | 6 | 7 | 8 | 9 | 10 | 11 | 12 | 13 | 14 | 15 | 16 | 17 | 18 |
| --- | --- | --- | --- | --- | --- | --- | --- | --- | --- | --- | --- | --- | --- | --- | --- | --- | --- | --- |
| Handicap | 9 | 1 | 5 | 8 | 7 | 3 | 6 | 2 | 4 | 2 | 5 | 3 | 8 | 1 | 4 | 9 | 6 | 7 |
| Par | 5 | 4 | 3 | 5 | 3 | 4 | 4 | 4 | 4 | 3 | 4 | 4 | 4 | 4 | 3 | 5 | 3 | 5 |
| Yardage | 518 | 380 | 116 | 441 | 116 | 398 | 343 | 408 | 358 | 122 | 318 | 359 | 314 | 397 | 144 | 467 | 124 | 506 |
| | | | | | | | | | |
| --- | --- | --- | --- | --- | --- | --- | --- | --- | --- |
| Hole | 1 | 2 | 3 | 4 | 5 | 6 | 7 | 8 | 9 |
| Hcp | 9 | 1 | 5 | 8 | 7 | 3 | 6 | 2 | 4 |
| Par | 5 | 4 | 3 | 5 | 3 | 4 | 4 | 4 | 4 |
| Yds | 518 | 380 | 116 | 441 | 116 | 398 | 343 | 408 | 358 |
| | | | | | | | | | |
| --- | --- | --- | --- | --- | --- | --- | --- | --- | --- |
| Hole | 10 | 11 | 12 | 13 | 14 | 15 | 16 | 17 | 18 |
| Hcp | 2 | 5 | 3 | 8 | 1 | 4 | 9 | 6 | 7 |
| Par | 3 | 4 | 4 | 4 | 4 | 3 | 5 | 3 | 5 |
| Yds | 122 | 318 | 359 | 314 | 397 | 144 | 467 | 124 | 506 |
Girls - Diamond
$125.00
Round #1 8/3/2022
Red - Par 71 - 5103 Yards
| Hole | 1 | 2 | 3 | 4 | 5 | 6 | 7 | 8 | 9 | 10 | 11 | 12 | 13 | 14 | 15 | 16 | 17 | 18 |
| --- | --- | --- | --- | --- | --- | --- | --- | --- | --- | --- | --- | --- | --- | --- | --- | --- | --- | --- |
| Handicap | 9 | 1 | 5 | 8 | 7 | 3 | 6 | 2 | 4 | 2 | 5 | 3 | 8 | 1 | 4 | 9 | 6 | 7 |
| Par | 5 | 4 | 3 | 5 | 3 | 4 | 4 | 4 | 4 | 3 | 4 | 4 | 4 | 4 | 3 | 5 | 3 | 5 |
| Yardage | 474 | 326 | 85 | 402 | 92 | 367 | 299 | 356 | 315 | 97 | 281 | 319 | 280 | 298 | 123 | 415 | 104 | 470 |
| | | | | | | | | | |
| --- | --- | --- | --- | --- | --- | --- | --- | --- | --- |
| Hole | 1 | 2 | 3 | 4 | 5 | 6 | 7 | 8 | 9 |
| Hcp | 9 | 1 | 5 | 8 | 7 | 3 | 6 | 2 | 4 |
| Par | 5 | 4 | 3 | 5 | 3 | 4 | 4 | 4 | 4 |
| Yds | 474 | 326 | 85 | 402 | 92 | 367 | 299 | 356 | 315 |
| | | | | | | | | | |
| --- | --- | --- | --- | --- | --- | --- | --- | --- | --- |
| Hole | 10 | 11 | 12 | 13 | 14 | 15 | 16 | 17 | 18 |
| Hcp | 2 | 5 | 3 | 8 | 1 | 4 | 9 | 6 | 7 |
| Par | 3 | 4 | 4 | 4 | 4 | 3 | 5 | 3 | 5 |
| Yds | 97 | 281 | 319 | 280 | 298 | 123 | 415 | 104 | 470 |
Round #2 8/4/2022
TJGT Loch-Glean Girls 12-18 - Par 71 - 5571 Yards
| Hole | 1 | 2 | 3 | 4 | 5 | 6 | 7 | 8 | 9 | 10 | 11 | 12 | 13 | 14 | 15 | 16 | 17 | 18 |
| --- | --- | --- | --- | --- | --- | --- | --- | --- | --- | --- | --- | --- | --- | --- | --- | --- | --- | --- |
| Handicap | 11 | 17 | 16 | 18 | 14 | 15 | 12 | 13 | 10 | 10 | 11 | 12 | 13 | 14 | 15 | 16 | 17 | 18 |
| Par | 4 | 5 | 4 | 4 | 5 | 3 | 4 | 3 | 4 | 3 | 4 | 4 | 4 | 4 | 3 | 5 | 3 | 5 |
| Yardage | 301 | 485 | 357 | 368 | 445 | 128 | 323 | 136 | 313 | 122 | 318 | 359 | 314 | 397 | 144 | 467 | 124 | 470 |
| | | | | | | | | | |
| --- | --- | --- | --- | --- | --- | --- | --- | --- | --- |
| Hole | 1 | 2 | 3 | 4 | 5 | 6 | 7 | 8 | 9 |
| Hcp | 11 | 17 | 16 | 18 | 14 | 15 | 12 | 13 | 10 |
| Par | 4 | 5 | 4 | 4 | 5 | 3 | 4 | 3 | 4 |
| Yds | 301 | 485 | 357 | 368 | 445 | 128 | 323 | 136 | 313 |
| | | | | | | | | | |
| --- | --- | --- | --- | --- | --- | --- | --- | --- | --- |
| Hole | 10 | 11 | 12 | 13 | 14 | 15 | 16 | 17 | 18 |
| Hcp | 10 | 11 | 12 | 13 | 14 | 15 | 16 | 17 | 18 |
| Par | 3 | 4 | 4 | 4 | 4 | 3 | 5 | 3 | 5 |
| Yds | 122 | 318 | 359 | 314 | 397 | 144 | 467 | 124 | 470 |
Girls - Platinum
$125.00
Round #1 8/3/2022
Red - Par 71 - 5003 Yards
| Hole | 1 | 2 | 3 | 4 | 5 | 6 | 7 | 8 | 9 | 10 | 11 | 12 | 13 | 14 | 15 | 16 | 17 | 18 |
| --- | --- | --- | --- | --- | --- | --- | --- | --- | --- | --- | --- | --- | --- | --- | --- | --- | --- | --- |
| Handicap | 2 | 8 | 7 | 9 | 5 | 6 | 3 | 4 | 1 | 2 | 5 | 3 | 8 | 1 | 4 | 9 | 6 | 7 |
| Par | 4 | 5 | 4 | 4 | 5 | 3 | 4 | 3 | 4 | 3 | 4 | 4 | 4 | 4 | 3 | 5 | 3 | 5 |
| Yardage | 301 | 424 | 318 | 326 | 408 | 89 | 323 | 114 | 313 | 97 | 281 | 319 | 280 | 298 | 123 | 415 | 104 | 470 |
| | | | | | | | | | |
| --- | --- | --- | --- | --- | --- | --- | --- | --- | --- |
| Hole | 1 | 2 | 3 | 4 | 5 | 6 | 7 | 8 | 9 |
| Hcp | 2 | 8 | 7 | 9 | 5 | 6 | 3 | 4 | 1 |
| Par | 4 | 5 | 4 | 4 | 5 | 3 | 4 | 3 | 4 |
| Yds | 301 | 424 | 318 | 326 | 408 | 89 | 323 | 114 | 313 |
| | | | | | | | | | |
| --- | --- | --- | --- | --- | --- | --- | --- | --- | --- |
| Hole | 10 | 11 | 12 | 13 | 14 | 15 | 16 | 17 | 18 |
| Hcp | 2 | 5 | 3 | 8 | 1 | 4 | 9 | 6 | 7 |
| Par | 3 | 4 | 4 | 4 | 4 | 3 | 5 | 3 | 5 |
| Yds | 97 | 281 | 319 | 280 | 298 | 123 | 415 | 104 | 470 |
Round #2 8/4/2022
Red - Par 71 - 5103 Yards
| Hole | 1 | 2 | 3 | 4 | 5 | 6 | 7 | 8 | 9 | 10 | 11 | 12 | 13 | 14 | 15 | 16 | 17 | 18 |
| --- | --- | --- | --- | --- | --- | --- | --- | --- | --- | --- | --- | --- | --- | --- | --- | --- | --- | --- |
| Handicap | 9 | 1 | 5 | 8 | 7 | 3 | 6 | 2 | 4 | 2 | 5 | 3 | 8 | 1 | 4 | 9 | 6 | 7 |
| Par | 5 | 4 | 3 | 5 | 3 | 4 | 4 | 4 | 4 | 3 | 4 | 4 | 4 | 4 | 3 | 5 | 3 | 5 |
| Yardage | 474 | 326 | 85 | 402 | 92 | 367 | 299 | 356 | 315 | 97 | 281 | 319 | 280 | 298 | 123 | 415 | 104 | 470 |
| | | | | | | | | | |
| --- | --- | --- | --- | --- | --- | --- | --- | --- | --- |
| Hole | 1 | 2 | 3 | 4 | 5 | 6 | 7 | 8 | 9 |
| Hcp | 9 | 1 | 5 | 8 | 7 | 3 | 6 | 2 | 4 |
| Par | 5 | 4 | 3 | 5 | 3 | 4 | 4 | 4 | 4 |
| Yds | 474 | 326 | 85 | 402 | 92 | 367 | 299 | 356 | 315 |
| | | | | | | | | | |
| --- | --- | --- | --- | --- | --- | --- | --- | --- | --- |
| Hole | 10 | 11 | 12 | 13 | 14 | 15 | 16 | 17 | 18 |
| Hcp | 2 | 5 | 3 | 8 | 1 | 4 | 9 | 6 | 7 |
| Par | 3 | 4 | 4 | 4 | 4 | 3 | 5 | 3 | 5 |
| Yds | 97 | 281 | 319 | 280 | 298 | 123 | 415 | 104 | 470 |
Boys - Bronze
$80.00
All Rounds
Gleannloch Pines Golf Club
Red - Par 36 - 2716 Yards
| Hole | 1 | 2 | 3 | 4 | 5 | 6 | 7 | 8 | 9 |
| --- | --- | --- | --- | --- | --- | --- | --- | --- | --- |
| Handicap | 9 | 1 | 5 | 8 | 7 | 3 | 6 | 2 | 4 |
| Par | 5 | 4 | 3 | 5 | 3 | 4 | 4 | 4 | 4 |
| Yardage | 474 | 326 | 85 | 402 | 92 | 367 | 299 | 356 | 315 |
| | | | | | | | | | |
| --- | --- | --- | --- | --- | --- | --- | --- | --- | --- |
| Hole | 1 | 2 | 3 | 4 | 5 | 6 | 7 | 8 | 9 |
| Hcp | 9 | 1 | 5 | 8 | 7 | 3 | 6 | 2 | 4 |
| Par | 5 | 4 | 3 | 5 | 3 | 4 | 4 | 4 | 4 |
| Yds | 474 | 326 | 85 | 402 | 92 | 367 | 299 | 356 | 315 |
All Rounds
Gleannloch Pines Golf Club
Red - Par 36 - 2716 Yards
| Hole | 1 | 2 | 3 | 4 | 5 | 6 | 7 | 8 | 9 |
| --- | --- | --- | --- | --- | --- | --- | --- | --- | --- |
| Handicap | 9 | 1 | 5 | 8 | 7 | 3 | 6 | 2 | 4 |
| Par | 5 | 4 | 3 | 5 | 3 | 4 | 4 | 4 | 4 |
| Yardage | 474 | 326 | 85 | 402 | 92 | 367 | 299 | 356 | 315 |
| | | | | | | | | | |
| --- | --- | --- | --- | --- | --- | --- | --- | --- | --- |
| Hole | 1 | 2 | 3 | 4 | 5 | 6 | 7 | 8 | 9 |
| Hcp | 9 | 1 | 5 | 8 | 7 | 3 | 6 | 2 | 4 |
| Par | 5 | 4 | 3 | 5 | 3 | 4 | 4 | 4 | 4 |
| Yds | 474 | 326 | 85 | 402 | 92 | 367 | 299 | 356 | 315 |
Girls - Pearl
$80.00
All Rounds
Gleannloch Pines Golf Club
Red - Par 36 - 2716 Yards
| Hole | 1 | 2 | 3 | 4 | 5 | 6 | 7 | 8 | 9 |
| --- | --- | --- | --- | --- | --- | --- | --- | --- | --- |
| Handicap | 9 | 1 | 5 | 8 | 7 | 3 | 6 | 2 | 4 |
| Par | 5 | 4 | 3 | 5 | 3 | 4 | 4 | 4 | 4 |
| Yardage | 474 | 326 | 85 | 402 | 92 | 367 | 299 | 356 | 315 |
| | | | | | | | | | |
| --- | --- | --- | --- | --- | --- | --- | --- | --- | --- |
| Hole | 1 | 2 | 3 | 4 | 5 | 6 | 7 | 8 | 9 |
| Hcp | 9 | 1 | 5 | 8 | 7 | 3 | 6 | 2 | 4 |
| Par | 5 | 4 | 3 | 5 | 3 | 4 | 4 | 4 | 4 |
| Yds | 474 | 326 | 85 | 402 | 92 | 367 | 299 | 356 | 315 |
All Rounds
Gleannloch Pines Golf Club
Red - Par 36 - 2716 Yards
| Hole | 1 | 2 | 3 | 4 | 5 | 6 | 7 | 8 | 9 |
| --- | --- | --- | --- | --- | --- | --- | --- | --- | --- |
| Handicap | 9 | 1 | 5 | 8 | 7 | 3 | 6 | 2 | 4 |
| Par | 5 | 4 | 3 | 5 | 3 | 4 | 4 | 4 | 4 |
| Yardage | 474 | 326 | 85 | 402 | 92 | 367 | 299 | 356 | 315 |
| | | | | | | | | | |
| --- | --- | --- | --- | --- | --- | --- | --- | --- | --- |
| Hole | 1 | 2 | 3 | 4 | 5 | 6 | 7 | 8 | 9 |
| Hcp | 9 | 1 | 5 | 8 | 7 | 3 | 6 | 2 | 4 |
| Par | 5 | 4 | 3 | 5 | 3 | 4 | 4 | 4 | 4 |
| Yds | 474 | 326 | 85 | 402 | 92 | 367 | 299 | 356 | 315 |
Ruby/Iron
$75.00
All Rounds
Gleannloch Pines Golf Club
Red - Par 36 - 2716 Yards
| Hole | 1 | 2 | 3 | 4 | 5 | 6 | 7 | 8 | 9 |
| --- | --- | --- | --- | --- | --- | --- | --- | --- | --- |
| Handicap | 9 | 1 | 5 | 8 | 7 | 3 | 6 | 2 | 4 |
| Par | 5 | 4 | 3 | 5 | 3 | 4 | 4 | 4 | 4 |
| Yardage | 474 | 326 | 85 | 402 | 92 | 367 | 299 | 356 | 315 |
| | | | | | | | | | |
| --- | --- | --- | --- | --- | --- | --- | --- | --- | --- |
| Hole | 1 | 2 | 3 | 4 | 5 | 6 | 7 | 8 | 9 |
| Hcp | 9 | 1 | 5 | 8 | 7 | 3 | 6 | 2 | 4 |
| Par | 5 | 4 | 3 | 5 | 3 | 4 | 4 | 4 | 4 |
| Yds | 474 | 326 | 85 | 402 | 92 | 367 | 299 | 356 | 315 |
All Rounds
Gleannloch Pines Golf Club
Red - Par 36 - 2716 Yards
| Hole | 1 | 2 | 3 | 4 | 5 | 6 | 7 | 8 | 9 |
| --- | --- | --- | --- | --- | --- | --- | --- | --- | --- |
| Handicap | 9 | 1 | 5 | 8 | 7 | 3 | 6 | 2 | 4 |
| Par | 5 | 4 | 3 | 5 | 3 | 4 | 4 | 4 | 4 |
| Yardage | 474 | 326 | 85 | 402 | 92 | 367 | 299 | 356 | 315 |
| | | | | | | | | | |
| --- | --- | --- | --- | --- | --- | --- | --- | --- | --- |
| Hole | 1 | 2 | 3 | 4 | 5 | 6 | 7 | 8 | 9 |
| Hcp | 9 | 1 | 5 | 8 | 7 | 3 | 6 | 2 | 4 |
| Par | 5 | 4 | 3 | 5 | 3 | 4 | 4 | 4 | 4 |
| Yds | 474 | 326 | 85 | 402 | 92 | 367 | 299 | 356 | 315 |
Participants
Jaxson Acker
Katy, TX
Class of

2024
SaiSumit Bandi
Katy, TX
Class of

2022
Lex Barlow
Spring, TX
Class of

2024
Jacob Brock
Humble, TX
Class of

2025
Alexay Bullard
Katy, TX
Class of

2023
Wylie Burton
Houston, TX
Class of

2023
Curtis Childress
Katy, TX
Class of

2024
Carson Darby
Pearland, TX
Class of

2023
Kekoa Dela Cruz
Deer Park, TX
Class of

2024
Grant Edelbrock
Sugar Land, TX
Class of

2026
Leonardo Flores
Spring, TX
Class of

2024
Chase Foster
Katy, TX
Class of

2024
Damian Luke Garcia
Pearland , TX
Class of

2023
Noah Goerlich
Spring, TX
Class of

2025
Dylan Gonzalez
Deer Park , TX
Class of

2024
DANIEL GUERRA III
Katy, TX
Class of

2024
Chase Harvin
Spring, TX
Class of

2023
Cole Hogan
Missouri City, TX
Class of

2023
Brayden Huertas
Spring, TX
Class of

2023
Asher Jones
Huntsville, TX
Class of

2026
Ryan Kalle
Katy, TX
Class of

2023
Aiden Kearns
La Porte, TX
Class of

2023
Kagen Keltz
Humble, TX
Class of

2024
Casey Kendall
Pearland, TX
Class of

2023
Cordell Knox
Crockett, TX
Class of

2024
Carson Kosina
Katy, TX
Class of

2026
Matthew Lei
Katy, TX
Class of

2026
Timothy Lei
Katy, TX
Class of

2023
Daniel Lowrie
Sugar Land, TX
Class of

2023
James Martinez
Spring, TX
Class of

2023
Cole Mayon
Kingwood, TX
Class of

2025
Sean McLean
Conroe, TX
Class of

2024
Taylor Mock
Huffman , TX
Class of

2025
Seth Onofrio
The Woodlands, TX
Class of

2025
Cody Peters
The Woodlands, TX
Class of

2024
Gage Peterson
Spring, TX
Class of

2025
Dylan Read
Spring, TX
Class of

2025
Jackson Reynolds
Tomball, TX
Class of

2025
Brady Rhodes
Friendswood, TX
Class of

2023
Luke Rhodes
Kingwood, TX
Class of

2025
Jake Robinson
Spring, TX
Class of

2025
Griffin Ross
Houston, TX
Class of

2023
Jackson Steele
Spring, TX
Class of

2024
Oliver Stoddart
Kingwood, TX
Class of

2025
Boston Theriault
Spring, TX
Class of

2025
Josh Todd
Spring, TX
Class of

2024
BaoLong Tran
Sugar labd, TX
Class of

2025
Peyton Weaver
Missouri City, TX
Class of

2024
Brayden Alford
Houston, TX
Class of

2025
Knox Bauerschlag
Bellville, TX
Class of

2027
Brady Baxmann
Richmond , TX
Class of

2027
mitchell bigelow
fulshear, TX
Class of

2026
Luke Claman
Spring, TX
Class of

2025
Austin Craig
Katy, TX
Class of

2025
Mason Cruickshank
Richmond, TX
Class of

2026
Jaxson Dittmer
Spring, TX
Class of

2025
Preston Cooper Eddins
Spring, TX
Class of

2024
magnus garrett
Spring, TX
Class of

2024
Grant Gaylord
Channelview, TX
Class of

2026
Alex Grabein
Tomball, TX
Class of

2026
Grant Guenther
Spring, TX
Class of

2026
Matthew Hasz
Willis, TX
Class of

2026
Dylan Henasey
The Woodlands , TX
Class of

2026
Scott Horacefield
Houston, TX
Class of

2025
Cameron Horak
Spring, TX
Class of

2025
Blake Hotaling
Magnolia, TX
Class of

2024
Matthew Jensen
Spring, TX
Class of

2025
Shaan Jolly
Spring, TX
Class of

2025
Ethan Jones
Huntsville, TX
Class of

2023
Zak Katsafanas
Spring, TX
Class of

2025
Drew Kutra
Katy, TX
Class of

2026
Jackson Luft
McGregor, TX
Class of

2028
Grant Matatall
Missouri City, TX
Class of

2026
Peyton Mattingly
Kingwood, TX
Class of

2023
Tyson Nelson
Katy, TX
Class of

2027
Daquy Nguyen
richmond , TX
Class of

2027
Cooper Nixon
Spring, TX
Class of

2025
Rex Rodgers
Spring, TX
Class of

2026
Chase Ryan
The Woodlands , TX
Class of

2027
Everett Spivey
Deer Park, TX
Class of

2025
Josh Tijerina
Magnolia , TX
Class of

2027
Pierce Tyler
LEAGUE CITY, TX
Class of

2026
Trey Veselka
Waco, TX
Class of

2027
Kye Wilson
Houston , TX
Class of

2024
Jacob Zepeda
Deer Park, TX
Class of

2027
Mackenzie Bailey
Atascocita, TX
Class of

2024
Addison Barber
Spring, TX
Class of

2025
Blythe Bowman
The woodlands , TX
Class of

2025
Jannel Calixterio
Houston, TX
Class of

2024
Natalia Childress
Katy, TX
Class of

2023
Amanda Eubanks
Katy , TX
Class of

2024
Julia Garza
Spring, TX
Class of

2023
Chelsi Hawkins
Sugar Land , TX
Class of

2025
Ellie Hill
The woodlands, TX
Class of

2026
Keira Holley
Spring, TX
Class of

2025
Taylor Horacefield
League City, TX
Class of

2025
Flora Jiang
Spring, TX
Class of

2028
Leia McKenzie
Katy, TX
Class of

2025
Anjali Nair
Spring, TX
Class of

2025
Tania Palet
Spring, TX
Class of

2023
MICAH RABEY
SAN ANTONIO, TX
Class of

2023
Kamry Ramage
Conroe, TX
Class of

2024
Serenity Rhodes
SPRING, TX
Class of

2025
Laila Saunders
Deer park, TX
Class of

2024
Tatum Scantlin
Houston, TX
Class of

2024
Ashley Seto
Spring, TX
Class of

2023
Aubree Sparks
Conroe, TX
Class of

2024
Colette Sullivan
The Woodlands, TX
Class of

2025
Emma Vickers
Spring, TX
Class of

2024
Ashlyn Whaley
Conroe, TX
Class of

2024
Jennifer Whitlock
Montgomery, TX
Class of

2024
Brooke Alford
Conroe, TX
Class of

2026
Luna Cruz
The Woodlands, TX
Class of

2026
Kendall Davenport
Tomball, TX
Class of

2024
Maria Rodriguez
Katy , TX
Class of

2024
Brianna Spoerle
Spring, TX
Class of

2024
Rhea Talya
Humble, TX
Class of

2026
Lauren Utterback
Spring, TX
Class of

2024
Sage Voges
Hondo, TX
Class of

2028
Bryson Bingham
Kingwood , TX
Class of

2029
Landon Casperson
Temple , TX
Class of

2027
Blake Cruickshank
Richmond, TX
Class of

2028
Jackson Green
Spring, TX
Class of

2029
Cameron Grochett
Friendswood, TX
Class of

2026
Travis Guy
Klein, TX
Class of

2026
Gordon Han
Missouri City, TX
Class of

2031
Lincoln Hubenak
El Campo, TX
Class of

2027
Kevin Jiang
Spring, TX
Class of

2030
Beckett Kamman
Pearland, TX
Class of

2028
Caden Kollister
Humble, TX
Class of

2027
Kirtan Patel
Sugar Land, TX
Class of

2029
Hayes Pethtel
Belton, TX
Class of

2030
Jackson Sitton
kingwood, TX
Class of

2028
BaoDuy Tran
77479, TX
Class of

2027
BaoKhoa Tran
Sugar land, TX
Class of

2029
Gary Vickers
Spring, TX
Class of

2028
Nathan Zbranek
Deer Park, TX
Class of

2026
Leila Castro
Katy, TX
Class of

2026
Sarah Marquardt
Tomball, TX
Class of

2028
Rachel Sorensen
Conroe, TX
Class of

2027
Vivian Tran
The Woodlands, TX
Class of

2027
Courses
Gleannloch Pines Golf Club
Gleannloch Pines Golf Club
Gleannloch Pines Golf Club - Loch