Beltway JGT All Tour Championship
Overview
August 2, 2018
Beltway JGT All Tour Championship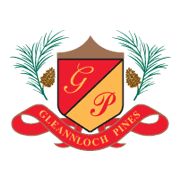 Tournament Courses:
Gleannloch Pines Golf Club (Spring, TX)
Registration Deadline:
Monday, July 30 at Midnight
Cost:
$30.00 - $50.00
(BeltwayJGT Members Only)
Eligibility:

Boys 6-18
Girls 6-18
Notes:
Gold, Silver, and Diamond divisions: 1st place winners receive a TJGT Full membership exemption. 2nd/3rd place will receive 1/2 TJGT membership exemption. Each player will receive a Tour Championship Tee Gift
Tee Time Information:
8:00 am shotgun start, please check the website the night before to see your pairing.
Divisions
Boys - Gold
$50.00
Round #1 8/2/2018
Master - Par 71 - 6401 Yards (120/70.0)
| Hole | 1 | 2 | 3 | 4 | 5 | 6 | 7 | 8 | 9 | 10 | 11 | 12 | 13 | 14 | 15 | 16 | 17 | 18 |
| --- | --- | --- | --- | --- | --- | --- | --- | --- | --- | --- | --- | --- | --- | --- | --- | --- | --- | --- |
| Handicap | 2 | 8 | 7 | 9 | 5 | 6 | 3 | 4 | 1 | 2 | 5 | 3 | 8 | 1 | 4 | 9 | 6 | 7 |
| Par | 4 | 5 | 4 | 4 | 5 | 3 | 4 | 3 | 4 | 3 | 4 | 4 | 4 | 4 | 3 | 5 | 3 | 5 |
| Yardage | 421 | 500 | 391 | 385 | 470 | 143 | 403 | 151 | 446 | 155 | 362 | 407 | 342 | 427 | 162 | 500 | 154 | 582 |
| | | | | | | | | | |
| --- | --- | --- | --- | --- | --- | --- | --- | --- | --- |
| Hole | 1 | 2 | 3 | 4 | 5 | 6 | 7 | 8 | 9 |
| Hcp | 2 | 8 | 7 | 9 | 5 | 6 | 3 | 4 | 1 |
| Par | 4 | 5 | 4 | 4 | 5 | 3 | 4 | 3 | 4 |
| Yds | 421 | 500 | 391 | 385 | 470 | 143 | 403 | 151 | 446 |
| | | | | | | | | | |
| --- | --- | --- | --- | --- | --- | --- | --- | --- | --- |
| Hole | 10 | 11 | 12 | 13 | 14 | 15 | 16 | 17 | 18 |
| Hcp | 2 | 5 | 3 | 8 | 1 | 4 | 9 | 6 | 7 |
| Par | 3 | 4 | 4 | 4 | 4 | 3 | 5 | 3 | 5 |
| Yds | 155 | 362 | 407 | 342 | 427 | 162 | 500 | 154 | 582 |
Boys - Silver
$50.00
Round #1 8/2/2018
Member - Par 71 - 5862 Yards (116/67.4)
| Hole | 1 | 2 | 3 | 4 | 5 | 6 | 7 | 8 | 9 | 10 | 11 | 12 | 13 | 14 | 15 | 16 | 17 | 18 |
| --- | --- | --- | --- | --- | --- | --- | --- | --- | --- | --- | --- | --- | --- | --- | --- | --- | --- | --- |
| Handicap | 2 | 8 | 7 | 9 | 5 | 6 | 3 | 4 | 1 | 2 | 5 | 3 | 8 | 1 | 4 | 9 | 6 | 7 |
| Par | 4 | 5 | 4 | 4 | 5 | 3 | 4 | 3 | 4 | 3 | 4 | 4 | 4 | 4 | 3 | 5 | 3 | 5 |
| Yardage | 384 | 485 | 357 | 368 | 445 | 128 | 370 | 136 | 438 | 122 | 318 | 359 | 314 | 397 | 144 | 467 | 124 | 506 |
| | | | | | | | | | |
| --- | --- | --- | --- | --- | --- | --- | --- | --- | --- |
| Hole | 1 | 2 | 3 | 4 | 5 | 6 | 7 | 8 | 9 |
| Hcp | 2 | 8 | 7 | 9 | 5 | 6 | 3 | 4 | 1 |
| Par | 4 | 5 | 4 | 4 | 5 | 3 | 4 | 3 | 4 |
| Yds | 384 | 485 | 357 | 368 | 445 | 128 | 370 | 136 | 438 |
| | | | | | | | | | |
| --- | --- | --- | --- | --- | --- | --- | --- | --- | --- |
| Hole | 10 | 11 | 12 | 13 | 14 | 15 | 16 | 17 | 18 |
| Hcp | 2 | 5 | 3 | 8 | 1 | 4 | 9 | 6 | 7 |
| Par | 3 | 4 | 4 | 4 | 4 | 3 | 5 | 3 | 5 |
| Yds | 122 | 318 | 359 | 314 | 397 | 144 | 467 | 124 | 506 |
Girls - Diamond
$50.00
Round #1 8/2/2018
Red - Par 71 - 5003 Yards (114/69.4)
| Hole | 1 | 2 | 3 | 4 | 5 | 6 | 7 | 8 | 9 | 10 | 11 | 12 | 13 | 14 | 15 | 16 | 17 | 18 |
| --- | --- | --- | --- | --- | --- | --- | --- | --- | --- | --- | --- | --- | --- | --- | --- | --- | --- | --- |
| Handicap | 2 | 8 | 7 | 9 | 5 | 6 | 3 | 4 | 1 | 2 | 5 | 3 | 8 | 1 | 4 | 9 | 6 | 7 |
| Par | 4 | 5 | 4 | 4 | 5 | 3 | 4 | 3 | 4 | 3 | 4 | 4 | 4 | 4 | 3 | 5 | 3 | 5 |
| Yardage | 301 | 424 | 318 | 326 | 408 | 89 | 323 | 114 | 313 | 97 | 281 | 319 | 280 | 298 | 123 | 415 | 104 | 470 |
| | | | | | | | | | |
| --- | --- | --- | --- | --- | --- | --- | --- | --- | --- |
| Hole | 1 | 2 | 3 | 4 | 5 | 6 | 7 | 8 | 9 |
| Hcp | 2 | 8 | 7 | 9 | 5 | 6 | 3 | 4 | 1 |
| Par | 4 | 5 | 4 | 4 | 5 | 3 | 4 | 3 | 4 |
| Yds | 301 | 424 | 318 | 326 | 408 | 89 | 323 | 114 | 313 |
| | | | | | | | | | |
| --- | --- | --- | --- | --- | --- | --- | --- | --- | --- |
| Hole | 10 | 11 | 12 | 13 | 14 | 15 | 16 | 17 | 18 |
| Hcp | 2 | 5 | 3 | 8 | 1 | 4 | 9 | 6 | 7 |
| Par | 3 | 4 | 4 | 4 | 4 | 3 | 5 | 3 | 5 |
| Yds | 97 | 281 | 319 | 280 | 298 | 123 | 415 | 104 | 470 |
Girls - Platinum
$50.00
Round #1 8/2/2018
Red - Par 71 - 5003 Yards (114/69.4)
| Hole | 1 | 2 | 3 | 4 | 5 | 6 | 7 | 8 | 9 | 10 | 11 | 12 | 13 | 14 | 15 | 16 | 17 | 18 |
| --- | --- | --- | --- | --- | --- | --- | --- | --- | --- | --- | --- | --- | --- | --- | --- | --- | --- | --- |
| Handicap | 2 | 8 | 7 | 9 | 5 | 6 | 3 | 4 | 1 | 2 | 5 | 3 | 8 | 1 | 4 | 9 | 6 | 7 |
| Par | 4 | 5 | 4 | 4 | 5 | 3 | 4 | 3 | 4 | 3 | 4 | 4 | 4 | 4 | 3 | 5 | 3 | 5 |
| Yardage | 301 | 424 | 318 | 326 | 408 | 89 | 323 | 114 | 313 | 97 | 281 | 319 | 280 | 298 | 123 | 415 | 104 | 470 |
| | | | | | | | | | |
| --- | --- | --- | --- | --- | --- | --- | --- | --- | --- |
| Hole | 1 | 2 | 3 | 4 | 5 | 6 | 7 | 8 | 9 |
| Hcp | 2 | 8 | 7 | 9 | 5 | 6 | 3 | 4 | 1 |
| Par | 4 | 5 | 4 | 4 | 5 | 3 | 4 | 3 | 4 |
| Yds | 301 | 424 | 318 | 326 | 408 | 89 | 323 | 114 | 313 |
| | | | | | | | | | |
| --- | --- | --- | --- | --- | --- | --- | --- | --- | --- |
| Hole | 10 | 11 | 12 | 13 | 14 | 15 | 16 | 17 | 18 |
| Hcp | 2 | 5 | 3 | 8 | 1 | 4 | 9 | 6 | 7 |
| Par | 3 | 4 | 4 | 4 | 4 | 3 | 5 | 3 | 5 |
| Yds | 97 | 281 | 319 | 280 | 298 | 123 | 415 | 104 | 470 |
Boys - Bronze
$35.00
Round #1 8/2/2018
Gleannloch Pines Golf Club - Loch
Red - Par 36 - 2616 Yards (114/35.4)
| Hole | 1 | 2 | 3 | 4 | 5 | 6 | 7 | 8 | 9 |
| --- | --- | --- | --- | --- | --- | --- | --- | --- | --- |
| Handicap | 2 | 8 | 7 | 9 | 5 | 6 | 3 | 4 | 1 |
| Par | 4 | 5 | 4 | 4 | 5 | 3 | 4 | 3 | 4 |
| Yardage | 301 | 424 | 318 | 326 | 408 | 89 | 323 | 114 | 313 |
| | | | | | | | | | |
| --- | --- | --- | --- | --- | --- | --- | --- | --- | --- |
| Hole | 1 | 2 | 3 | 4 | 5 | 6 | 7 | 8 | 9 |
| Hcp | 2 | 8 | 7 | 9 | 5 | 6 | 3 | 4 | 1 |
| Par | 4 | 5 | 4 | 4 | 5 | 3 | 4 | 3 | 4 |
| Yds | 301 | 424 | 318 | 326 | 408 | 89 | 323 | 114 | 313 |
Girls - Pearl
$35.00
Round #1 8/2/2018
Gleannloch Pines Golf Club - Loch
Red - Par 36 - 2616 Yards (114/35.4)
| Hole | 1 | 2 | 3 | 4 | 5 | 6 | 7 | 8 | 9 |
| --- | --- | --- | --- | --- | --- | --- | --- | --- | --- |
| Handicap | 2 | 8 | 7 | 9 | 5 | 6 | 3 | 4 | 1 |
| Par | 4 | 5 | 4 | 4 | 5 | 3 | 4 | 3 | 4 |
| Yardage | 301 | 424 | 318 | 326 | 408 | 89 | 323 | 114 | 313 |
| | | | | | | | | | |
| --- | --- | --- | --- | --- | --- | --- | --- | --- | --- |
| Hole | 1 | 2 | 3 | 4 | 5 | 6 | 7 | 8 | 9 |
| Hcp | 2 | 8 | 7 | 9 | 5 | 6 | 3 | 4 | 1 |
| Par | 4 | 5 | 4 | 4 | 5 | 3 | 4 | 3 | 4 |
| Yds | 301 | 424 | 318 | 326 | 408 | 89 | 323 | 114 | 313 |
Iron & Ruby
$30.00
Round #1 8/2/2018
Gleannloch Pines Golf Club - Loch
Red - Par 36 - 2616 Yards (114/35.4)
| Hole | 1 | 2 | 3 | 4 | 5 | 6 | 7 | 8 | 9 |
| --- | --- | --- | --- | --- | --- | --- | --- | --- | --- |
| Handicap | 2 | 8 | 7 | 9 | 5 | 6 | 3 | 4 | 1 |
| Par | 4 | 5 | 4 | 4 | 5 | 3 | 4 | 3 | 4 |
| Yardage | 301 | 424 | 318 | 326 | 408 | 89 | 323 | 114 | 313 |
| | | | | | | | | | |
| --- | --- | --- | --- | --- | --- | --- | --- | --- | --- |
| Hole | 1 | 2 | 3 | 4 | 5 | 6 | 7 | 8 | 9 |
| Hcp | 2 | 8 | 7 | 9 | 5 | 6 | 3 | 4 | 1 |
| Par | 4 | 5 | 4 | 4 | 5 | 3 | 4 | 3 | 4 |
| Yds | 301 | 424 | 318 | 326 | 408 | 89 | 323 | 114 | 313 |
Participants
Carson Brian
The Woodlands, TX
Class of

2021
Hunter Britt
The Woodlands, TX
Class of

2021

Carlos Diaz Aranda
The Woodlands, TX
Class of

2021
George Rentz
Houston, TX
Class of

2021
Diego Diaz Aranda
The Woodlands, TX
Class of

2022
Brooklyn Fremin
Katy, TX
Class of

2021
Brenden Bankston
Pearland, TX
Class of

2024
Rory O'Quinn
Montgomery , TX
Class of

2023
Courses
Gleannloch Pines Golf Club
19393 Champion Forest
Spring, Texas 77379
+1 (281) 225-1200
Gleannloch Pines Golf Club - Loch
19393 Champion Forest
Spring, Texas 77379
+1 (281) 225-1200